In the foreign media and segments of social networks published numerous comments about the appearance in Syria of a Russian military equipment. And if the initial responses from foreign "partners" boiled down basically to the fact that "in addition to rusty rubbish, Russia has no weapons", now the rhetoric has changed significantly.
The role played by the newest weapons, with the help of which a military operation is conducted against terrorists in different Syrian provinces. These include the Caliber cruise missiles, the Russian Mi-28H Night Hunter attack helicopters, the Alligator Ka-52, and Terminator BMPT and others.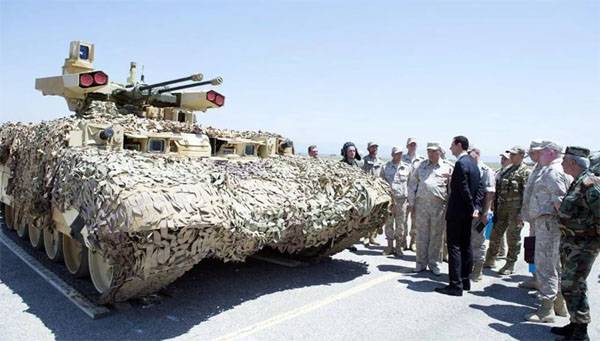 American journalist Tyler Rogway noted the use of Russian helicopters, which, in his words, "do not allow the militants to raise their heads, delivering smashing blows even from extremely low altitude."
From the comments in foreign segments of social networks to publications about the appearance of the newest models of Russian
weapons
(translation from English):
Someone here said that the Russians have nothing but the old Su-24 bombers in Syria, and never will. And their "Terminator" also need to be considered old?
I constantly follow the surprises of Putin in Syria. Every time he gets trumps in the form of new weapons. These trumps do not allow US aircraft to fly where they want.
When the Russians used cruise missiles in Syria, it was a real revelation. Our media said that only the United States has such. Now there are more and more revelations about Russian weapons. We are doing something in this direction?
Translation from German:
Do we have means of protection against such weapons of Russia?
These comments from social networks partly indicate that Western users themselves are not averse to disperse the new arms race.