The German company Rheinmetall held the first demonstration of a complex of weapons called the Infantry System, reports
"Warspot"
with reference to the press service of Rheinmetal.
Introduced Infantry System ("Infantry System") includes four
weapons
system. The complex includes "equipment of the soldier of the future" IdZ-ES, an RS556 assault rifle paired with an RS40 grenade launcher and a set of shooting accessories, a Boxer armored personnel carrier with a LANCE combat module (armed with a 30-mm automatic cannon), as well as Multi Mission Unmanned modular ground-based drones Ground Vehicle (MM UGV). According to the declared characteristics, all four of its components work in a single information space, allowing infantrymen to control the situation on the battlefield and receive fire support in a timely manner.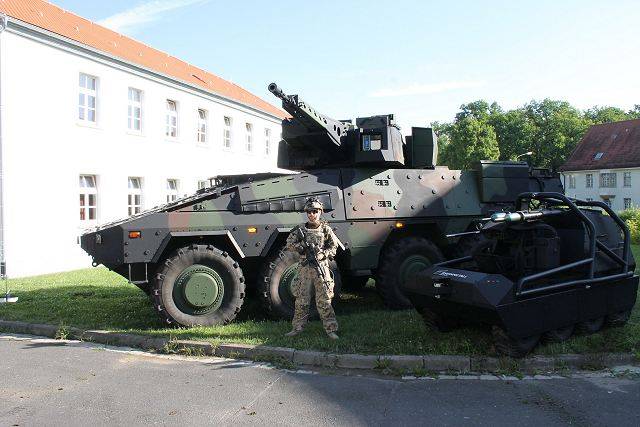 The new Multi Mission Unmanned Ground Vehicle drone (MM UGV), included in the system, is an eight-wheel all-wheel-drive off-road chassis, on which reconnaissance equipment, weapon systems or transport platforms are mounted. UAVs will be able to work both under the control of the operator and offline.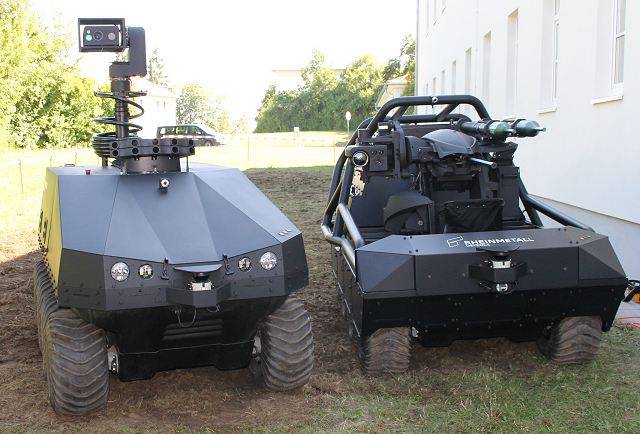 Rheinmetall indicates that by combining an armored personnel carrier with a powerful weapon module, advanced fighter equipment, modern small arms and ground-based unmanned systems, they provided an integrated approach to support ground infantry operations. At the same time, drones will be able to take on the most dangerous work, and armored personnel carriers will provide the infantry with proper fire cover.