According to the online edition
Merchant
", The appeals instance of the North Caucasian District Military Court (SKOVS) rejected complaints about the sentence of Dmitry Londarenko and Nikolai Onischuk, convicted on charges of two thefts, committed by a group of persons in a preliminary conspiracy (p." A "and" b " 2 Art. 158 and Clause "C" of the 3 Art. 158 Art. Of the Criminal Code of the Russian Federation).
It is indicated that 22-year-old natives of Ukraine, junior sergeants Dmitry Londarenko and Nikolai Onishchuk served under contract in Armenian Gyumri since 2013, one as a mechanic-driver, the other as deputy platoon commander. In order to profit, they decided to steal from the technical park of the Alagyaz radio station. Their accomplice was a local resident who worked in the military canteen.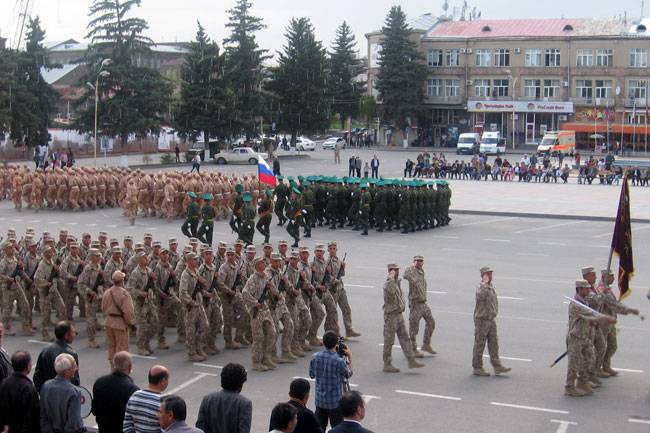 On the evening of December 30, 2016, the criminals drove a cook's car to the military equipment park of the 102nd Red Banner Russian military base. Onischuk covered Londarenko, who quietly entered the garage, opened with a tower key the covers of three manhole covers
tanks
T-72B and stole radio stations from them. After that, they carried and loaded the equipment into the accomplice's car, whose task was to realize the stolen property. At three o'clock in the morning on January 1, 2017, colleagues again entered the military equipment park and carried out five radio receivers, two radio stations, and three K-1 control units.
Loss of property was detected on January 8 morning. During the proceedings conducted by the officers of the unit, involvement in the crime of Londarenko and Onischuk was established. They did not deny their guilt and stated that the employee of the canteen offered to commit the theft, who promised to pay 60 thousand Armenian drams (about 7,5 thousand rubles) for one radio station. The actual cost of the equipment amounted to 455,2 thousand rubles.
A criminal case was initiated against Londarenko and Onischuk, and the law enforcement authorities of Armenia were investigating the cook. During the preliminary investigation, the soldiers reimbursed the military unit 132 thousand rubles. loss. Dmitry Londarenko was sentenced to one year to four months in prison, Nikolai Onischuk to one year with serving in a penal colony. The court did not impose fines on convicts, but ordered them to pay the remaining damage in the amount of 322 thousand rubles.
Contractors believe that the sentence is overly harsh: their families are in a difficult financial situation, and they will not be able to take care of them. In this regard, co-workers asked them to change the regime - from a general regime colony to a settlement colony.