Prime Minister of Ukraine Volodymyr Groysman, who had announced the day before that he had no presidential ambitions, spoke on the "112 Ukraine" TV channel about "wanting to accept Western assistance." It was about the need, according to Groisman, from the West to make investments in the Ukrainian economy on the model of investments in post-war Europe. Groisman called it "a possible Marshall plan for Ukraine."
From his statement of the chairman of the Ukrainian Cabinet:
This is a very good idea. We worked it out even in the first Cabinet of Yatsenyuk with our European partners, but somehow it did not take place, but I think that this is very acceptable. The European People's Party included this in its program goals. I would like it (the program) to be implemented.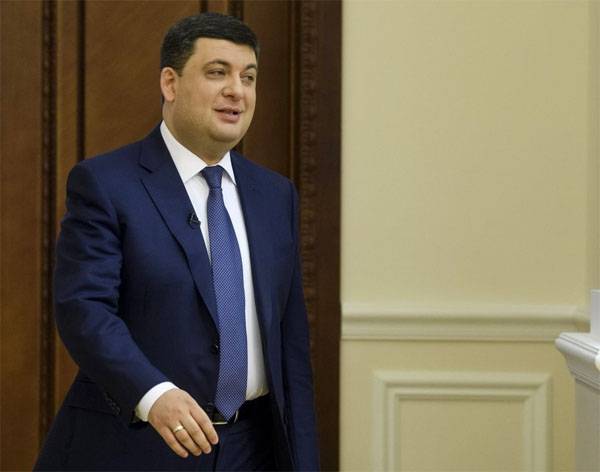 In Europe itself they say that for a substantive conversation about the "Marshall Plan for Ukraine," it is necessary at least that for Ukraine itself to end the war. In the meantime, the Ukrainian authorities with statements about the "readiness" to receive funds on the 2-th "Marshall Plan" continue to simultaneously strike from all available funds on the Donbass, destroying their own economy. This gives the reason for the western partners of Ukraine to assume that even if the West allocates the next funds to Kiev, they will let them go to war again.
Recall that the plan for restoring post-war Western Europe was proposed in 1947 by US Secretary of State J. Marshall. One of the conditions of the Marshall Plan was the ousting of the Communists from the political life of Western European countries.