According to the news agency "
Interfax-AVN
", Pacific Press Service
fleet
reports that
MiG-31
The Russian Aerospace Forces, stationed in Kamchatka, carried out tactical flight exercises to intercept a supersonic cruise missile with live firing in the stratosphere.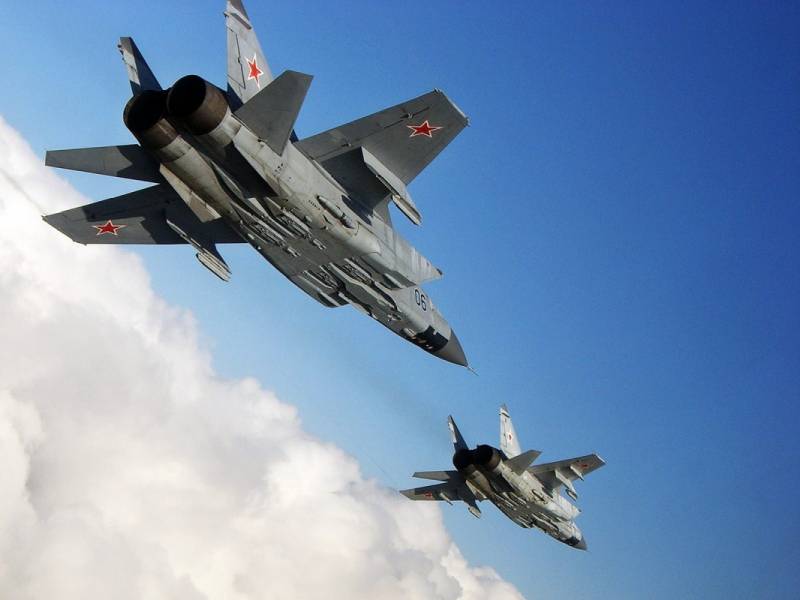 In anticipation of the sea day
aviation
The Russian Navy crews of airplanes of the airbase of troops and forces in the northeast performed a combat exercise to destroy a cruise missile flying at an altitude of more than 12 thousand meters and a speed three times the speed of sound.
It is indicated that the launch of the rocket was made from the Sea of ​​Okhotsk from the sea carrier.
The alert on duty from the Yelizovo airfield (Kamchatka Territory) raised on duty fighter aircraft destroyed the assigned target with air-to-air missiles in a head-on course.
It is reported that in the framework of the designated exercise, the pilots worked out the interaction in the composition of the pairs in the performance of air defense tasks.