According to the Ukrainian portal
Ukrainian Military Pages
Today in the Kherson region on the Tendrovsky Spit passed one of the stages of the international exercise "Sea Breeze - 2017".
According to the task of the exercise during the amphibious operation, its participants landed and freed the seized coast from the illegal armed formations with the help of the amphibious assault forces.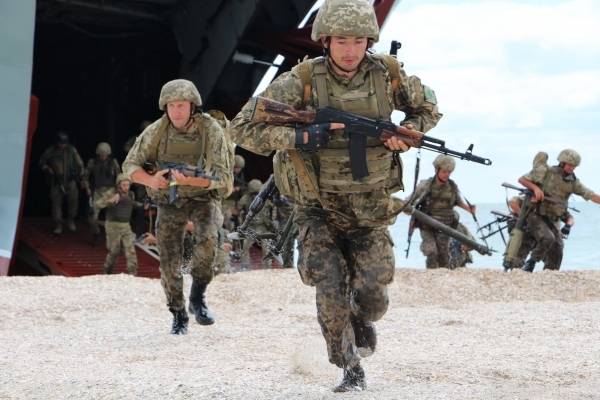 At this stage of the exercise, the U401 "Yuri Olefirenko" amphibious assault ship of the Ukrainian Navy, the Turkish Navy and the marine guard of the State Border Service of Ukraine, airplanes and helicopters of the Air Forces of the Armed Forces of Ukraine were involved.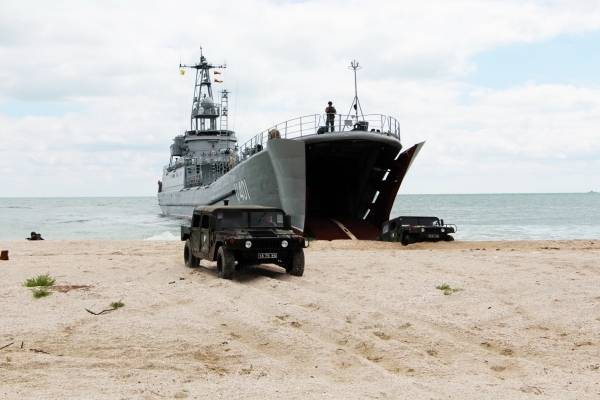 According to the captain of the multinational battalion of the marines, Captain Vladimir Roman, the main task of the exercises was to improve the practical skills of junior commanders in making decisions on the situation, what happened, managing subordinate units and fire during the performance of combat missions in real conditions, acquiring practical skills by personnel of units . In addition, the level of coordination of units was checked.
The marines of the partner countries worked together to develop tactical skills and interaction during the landing, counteracting enemy sabotage and reconnaissance groups, capturing and holding important objects in the crisis region,
- noted the officer.