After reports that the ringleader of the terrorist group ISIL (* banned in the Russian Federation) Abu-Bakr al-Baghdadi was eliminated as a result of the Russian VKS strike in the Syrian Raqqa area, the American "democracy" needed media PR to point out its own importance in fighting ISIS (*). Media PR touched on Afghanistan, for the lack of a strategy by which the US leadership criticized Senator McCain.
Thus, the Pentagon's press secretary, Dana White, told the media during a briefing that as a result of an airstrike in one of the Afghan provinces, the leader of ISIL (*) in Afghanistan, a certain Abu Said, was eliminated.
According to Dana White, in addition to Abu Said, several other militants of the terrorist organization were liquidated.
White:
This made it possible to undermine the group's efforts to expand its zone of influence in Afghanistan.
Representing the US contingent in Afghanistan, Bill Sullivan said that the "Afghan leader of ISIS" was destroyed by a blow from a drone.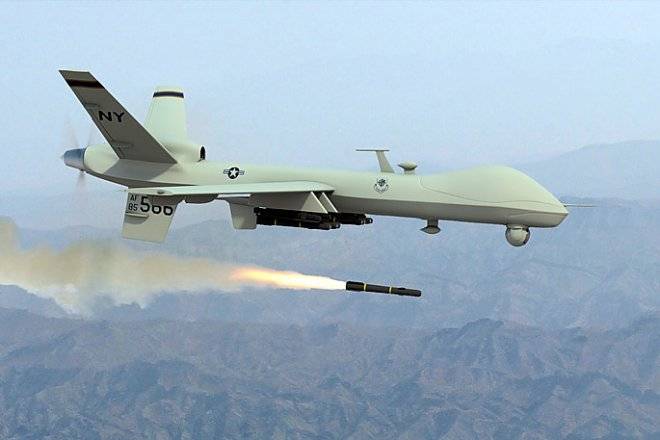 The Afghan News Agency Pazhvok, meanwhile, reports that an attack on the NATO convoy occurred in the province of Parwan in the region of the largest American airbase in Afghanistan. In the area of ​​Bagram on the way of the column an ​​explosive device went off. The US military command does not report the number of casualties, and the resources of the militants publish statements about 6 dead and at least 10 wounded soldiers of the western military bloc.