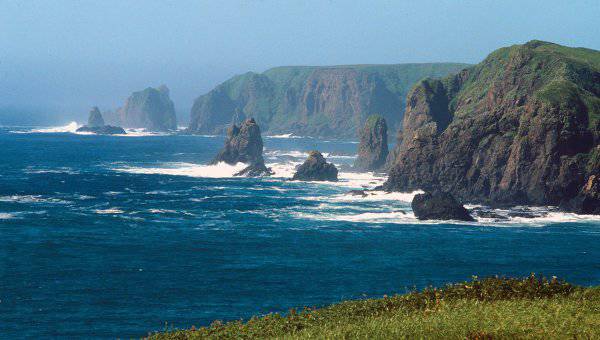 According to the Japanese television channel NHK, Tokyo expects that the return of Vladimir Putin to the presidency gives Japan the opportunity to move forward on the issue of the status of the Kuril Islands.
Official Tokyo will observe the actions of the Russian Federation regarding the status of the Kuriles. The election of Putin to the presidency of Tokyo uses as a pretext for the resumption of dialogue, which will help to find solutions to the disputed situation.
High-ranking Japanese officials agreed on the results of the elections in the Russian Federation in their assessments. They believe that the results were predictable. The Japanese have pinned great hopes on the scheduled meetings of the heads of military and foreign affairs agencies of the two countries (they will be held before the inauguration).
Also, the Japanese side is currently working on the issue of the possibility of meeting V. Putin and Japanese Prime Minister Yoshiko Noda. The meeting could occur at the G8 summit in May (in the USA).
Japan and Russia have long contested the rights to the four islands of the Kuril ridge: Iturup, Shikotan, Kunashir and Habomai. The Russian Federation considers the islands to be its land, while Tokyo believes that the Kuriles are occupied Japanese territories.