After repeated reports by the Iraqi authorities that Mosul was completely liberated from ISIS (* terrorist group banned in the Russian Federation), fierce fighting broke out again in the city.
RIA News
Referring to sources in the Iraqi military command, reports that the clashes are taking place in two districts of Mosul at once - Al-Madan and Al-Shahwan. Several Iraqi soldiers were injured.
To suppress the centers of active resistance on the part of the militants, armed forces from the militia are being transferred from the outskirts of Mosul. For what reasons it is the militia thrown into battle, not reported.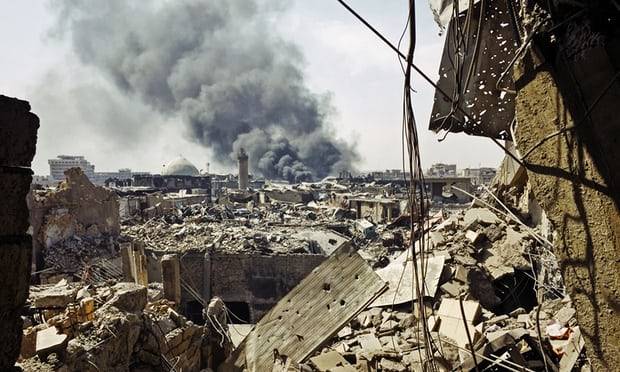 At the same time, it became known that helicopters were raised into the air, from which the territory of the mentioned areas of the city is being fired. In fact, indiscriminate fire is being conducted, as the exact position of the igilovtsi positions has not yet been established. This leads to new civilian casualties.
Particular attention is drawn to the fact that the Western media, like water in the mouth, gathered about the thousands of deaths of civilians during the Mosul coalition operation. At the same time, the operation in Aleppo in Syria to free the city from terrorists was covered by such media exclusively from the standpoint of "the sufferings of the civilian population opposed by tyrant Assad". Why is Iraqi Prime Minister Haider Al-Abadi
CNN
or
Deutsche Welle
they do not call it a "bloody tyrant" together with the American military command, because more than civilians died during the operation in Mosul, rather than during the operation to liberate Aleppo ...