Calculations of coastal missile systems "Ball" and "Bastion" in the course of checking the readiness of the forces of the Black Sea
fleet
have worked out strikes against a detachment of ships of a conditional enemy, reports
Interfax-AVN
The message of the representative of the Black Sea Fleet of Captain 1 of the rank of Vyacheslav Trukhachev.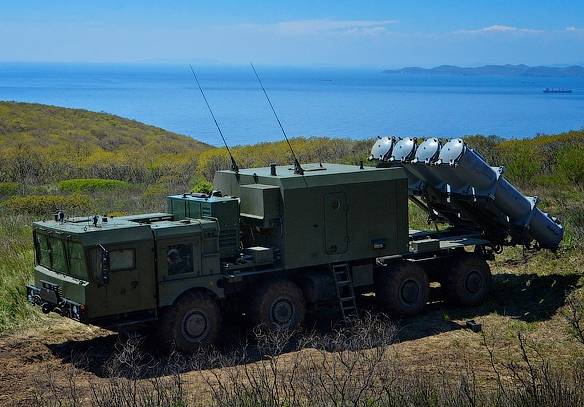 The calculations of the coastal missile systems "Bastion" and "Ball" deployed in the positional areas, raised on the alarm signal, together with the missile boats, carried out electronic launches, having worked out a missile strike on the grouping of conditional enemy ships,
said Trukhachev.
He added that on Thursday, the missions of the mission were also "started by the crews of the minesweeping ships of the Black Sea Fleet, who trawled fairways in mine-dangerous directions, and the ships of the rocket boats and the protection of the water area performed artillery and missile firing at surface and air targets ".
In the course of checking the readiness of forces at sea, "more than 20 ships and support vessels and about 100 units of combat and special equipment of coastal fleet formations are performing", the fleet representative specified.