A message about a rather strange step of the militants of the so-called "Islamic State" (* terrorist group banned in the Russian Federation) is published by the TV channel
Al-Sumariya
. The submission says that the militants have declared the Iraqi city of Tel Afar in the province of Ninawa "independent." In this case, the message specifies that independence is declared from the rest of the pseudo-caliphate.
RIA News
cites a translation of an Iraqi source statement:
The leaders of ISIL * in Tel-Afar in a brief statement proclaimed the city a state independent of what is called a "caliphate", and threatened with harsh punishments to those who disobey their orders.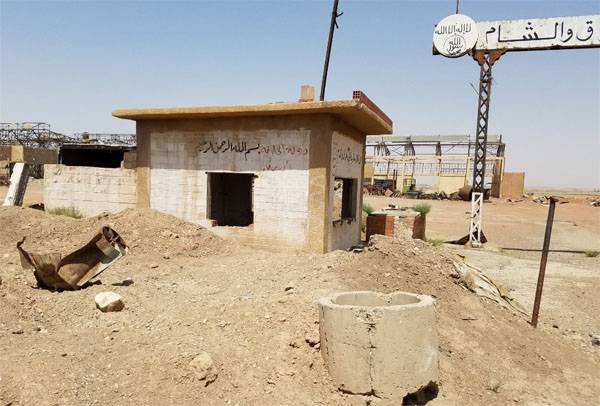 On the one hand, it speaks of the actual split in the ranks of ISIL (*) and the beginning of the "division" of currently controlled territories and resources - after confirming information about the liquidation of the Russian Federation Avu-Aviation Network Abu-Bakr al-Baghdadi. On the other hand, this is evidence that the leaders of ISIS (*) are trying to declare their "power" in Iraq, although the very same Tel-Afar, in fact, is not controlled by the Igilovites.
Against this background, there are reports of the beginning of an offensive operation by the Syrian government army in the area of ​​the settlement of As-Sukhna (As-Sukhne). The city is currently under the control of ISIS terrorists (*). In fact, this is the last stronghold of the militants in a bunch of Homs-Rakka regions, the mastery of which will enable the Syrian army to go on unblocking Deir ez-Zor.