The satellites of the orbital constellation VKS, as well as ships, aircraft, ground-based radio equipment of the Russian Navy are monitoring the course of the US-Ukrainian exercise Sea Breeze-2017 in the north-western part of the Black Sea, reports
RIA News
Post military source in the Crimea.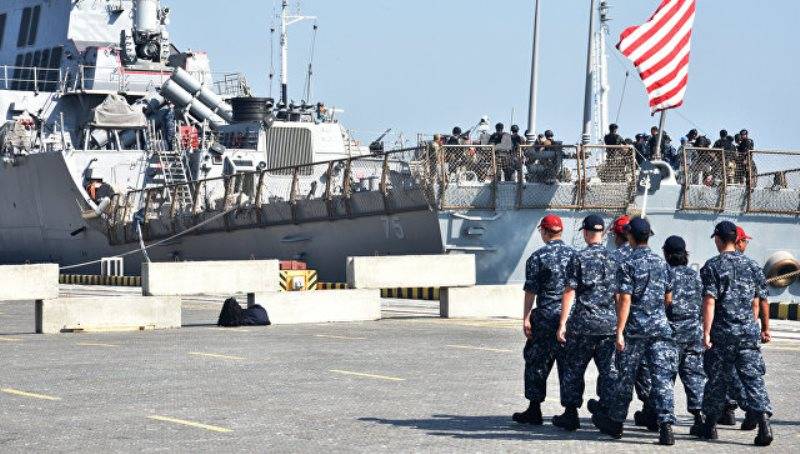 The Sea Breeze-2017 doctrine, which started on Monday, is held in the Black Sea, Odessa and Nikolaev regions; in total, 16 states are represented on them, more than 30 ships, boats and ships, 29 aircraft and more than 3 thousands of military personnel are involved.
Spacecraft of the orbital grouping of the space forces of the Russian Aerospace Forces and ships,
aviation
The coastal naval radio equipment monitors the movements of the multinational forces and troops participating in the Sea Breeze-2017,
said the source.
According to him, "near the training area is the medium reconnaissance ship of the Black Sea
fleet
The Sea of ​​Azov. "
The ship complies with the rules of maneuvering and maintains the allowable distance. Its communications and surveillance tools allow you to correctly track the actions of exercise participants without interfering with their safe movement on the high seas,
added on.
The agency recalls that from the US side 2 is equipped with an Aegis system of a warship — the Hue City cruiser Ticonderoga type and the Carney squadron of the Arleigh Burke type, which arrived in Odessa on Monday. Also in the maneuvers involved 4 aircraft, including anti-submarine patrol Boeing P-8A Poseidon, a mobile engineering unit and a maritime special operations unit. Total - about 800 US Navy sailors and marines.
The Sea Breeze multilateral exercises, which are organized by Ukraine and the United States, are being held in Ukraine since 1997, on the basis of the Memorandum of Understanding and Cooperation on the issues of defense and military relations between the two countries.