The United States conducted successful tests of THAAD missile defense systems in Alaska. Military expert Vladimir Kozin explained what, in his opinion, is the danger of placing these complexes for Russia and China. His words leads
RIA News
.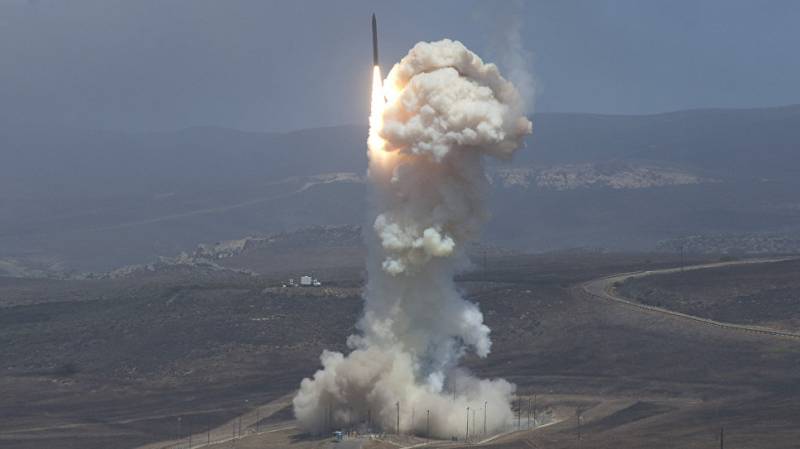 Earlier, Fox News reported the successful testing of the THAAD ABM systems deployed in Alaska. According to the information, the system successfully intercepted a missile launched from the northern part of Hawaii.
According to the head of the missile defense agency Sam Greaves, the missile defense system data "will protect the country from a real and growing threat."
THAAD is also unfolding in South Korea. This step is worrying China and Russia. Moscow calls for the immediate cancellation of the placement of THAAD complexes in the region.
As Vladimir Kozin, a professor at the Academy of Military Sciences of the Russian Federation, noted, the capabilities and strength of the THAAD missile defense systems are capable of disrupting strategic stability no matter where they are located.
There are two points. The first: in the launchers of defensive systems of interceptor missiles, you can install offensive weapons. There is one more serious side: if the total number of defensive US missile defense systems exceeds the number of nuclear missile carriers
weapons
say, in a two-to-one ratio, then the United States may be tempted to strike the first nuclear or high-precision non-nuclear strike on country X and successfully hide behind a paling of defensive missiles. That's the problem. Thus, strategic stability will be broken. The more Americans will have interceptor missiles of any kind, especially those that are called upon to perform strategic tasks, the greater will be the danger to our country. Because America in this case will be able to securely intercept a reciprocal nuclear missile strike. And no matter where these missiles will be placed: in South Korea, in Alaska or in the seas-oceans,
said the expert on the air radio Sputnik.