Under Chita, a new helicopter regiment is being formed, the personnel of which is one of the first to master the Mi-28HM "Night Superhuman" attack helicopters, according to
News
.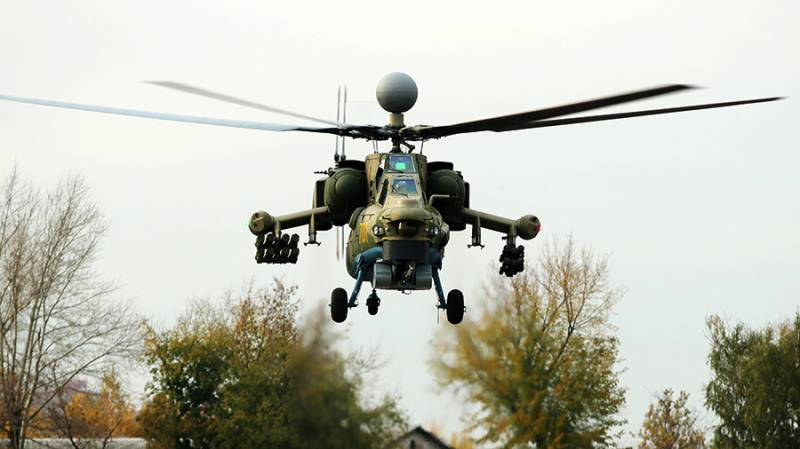 "The formation of the 112th separate helicopter regiment (AFP) has already begun. A new military unit is being formed on the basis of 439
aviation
base of the 2nd category. Currently, the regiment's combat helicopter squadron is armed with Mi-24 attack aircraft. But in the future, after the state tests are completed, the "twenty-fourth" is planned to be replaced with the more modern Mi-28NM "Night Super Hunter", "the newspaper writes with reference to the representative of the Eastern Military District.
Mi-28HM is an updated version of the Mi-28Н helicopter. The car received more powerful engines, modern onboard equipment and optical-electronic systems. Also on the Mi-28HM installed radar.
It is reported that in addition to the assault helicopter unit, two squadrons of transport and combat helicopters Mi-112AMTSH are part of the 8 AFP.
The editor of the magazine "Arsenal of the Fatherland" Viktor Murakhovsky:
I, as a combined-arms officer, are very pleased with the return of individual helicopter regiments, attached to strengthen
tank
and motorized rifle regiments. This practice existed in the Soviet army. Today, taking into account the combat capabilities of modern helicopters, this is being done at a new qualitative level. Mi-8AMTSh possesses new radio-technical and optoelectronic means, which seriously increase its combat capabilities. In conditions of large theaters of operations in the absence of a continuous front, especially in Transbaikalia, this will allow the command to use a wide maneuver both along the front and in depth. In addition, helicopter regiments become an attack tool for regiment commanders. They are able to support the landing and deployment of troops, as well as provide support for the actions of battalion tactical groups.
The 112 th separate helicopter regiment is a legendary military unit. It was formed in 1968 at the aerodrome in Transbaikalian Nerchinsk. In 1980, the first crew of the 112 AFP was sent to Afghanistan. During the years of conflict, helicopter pilots transported more than 50 thousand tons of cargo, destroyed 29 caravans with
weapons
and 112 cars. The crews were also involved in the liquidation of the accident at the Chernobyl nuclear power plant. Since 1995, helicopter pilots have participated in the counter-terrorist operation in the North Caucasus. In 2010, the regiment was disbanded, and its equipment was handed over to 439 air base.