The US military command reports the successful interception of a missile over the Pacific Ocean. The interception was carried out as part of testing the US missile defense system. It is reported by the news agency
Associated Press
with reference to the US military sources.
It is noteworthy that the material speaks of the interception of a rocket, "close in its parameters to the North Korean," the one whose successful tests were recently announced in Pyongyang. Stated that the rocket was produced from the board of a strategic military transport aircraft Boeing C-17 Globemaster III. Ammunition, according to a representative of the Pentagon, was destroyed using the complex THAAD.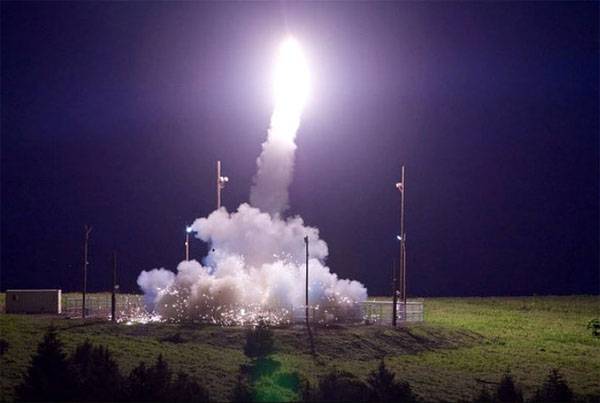 At the same time, there is no information about the area in the Pacific Ocean that the "close to North Korean" missile was hit. According to some reports, it happened off the coast of Alaska - in the region of the Aleutian Islands. A combat training launch of an antimissile in this area can be justified by the fact that the North Korean intercontinental ballistic missile is capable of reaching the state of Alaska. Another question is how close in terms of its parameters can a rocket fired from a military transport aircraft, one that was tested by launching from the ground - from a North Korean military training ground?
From a US missile defense agency report:
Successfully conducted a test of the THAAD system with respect to medium-range ballistic missiles can improve defensive capabilities and reduce the risks from growing threats from North Korea and some other countries.