NATO's policy toward Russia in supporting dialogue does not produce the desired result, reports
Interfax
Statement by the Chairman of the NATO Military Committee, General Peter Pavel.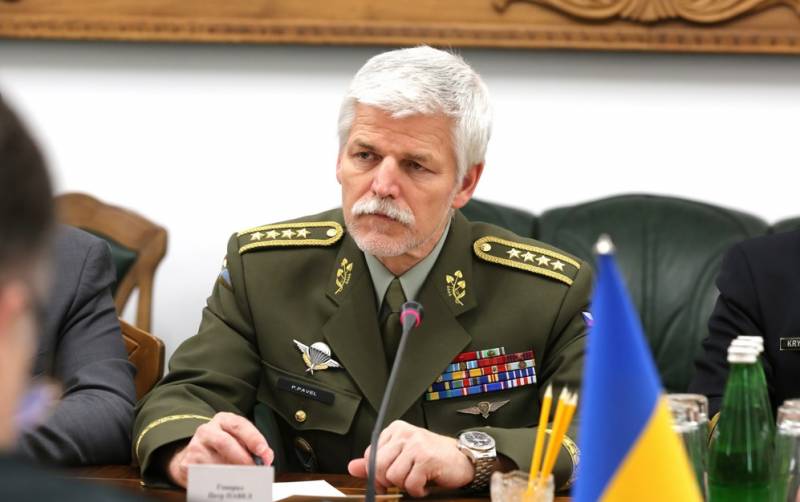 NATO's military policy towards Russia is based on two pillars. The first is defense and deterrence. The second is efforts to support dialogue. If in the first sphere we achieve success, then in the second our efforts do not bring the desired result,
Pavel said during a meeting with the head of the General Staff of the Armed Forces of Ukraine Viktor Muzhenko.
According to him, the alliance's policy in the military sphere is actively changing.
We do not rely on the number of troops, but on their multinationality, determination and ability, if necessary, to quickly build up a military presence,
explained the general.
The practical embodiment of such a policy is the deployment of advanced multinational battalions in the Baltic countries and in Poland.
Pavel praised the reforms in the Ukrainian army.
Deserves special respect for the way that the APU has overcome in the past three years. The transformation you are undergoing is impressive, despite the fact that the reforms are proceeding in parallel with the conduct of constant hostilities,
he said.
In response, Muzhenko said:
We highly appreciate the support and solidarity that we feel in these difficult times from NATO and all 29 countries. The fact that a representative delegation of the NATO North Atlantic Council is visiting our state on the occasion of the 20 anniversary of the signing of the Charter on a special partnership shows that we are mutually interested in continuing the movement to meet each other.