Ukrainian informational edition
"Apostrophe"
publishes an interview with George Tuku, who from 2014 to 2015 led one of the volunteer movements in Ukraine, and July 2015 to April 2016, the so-called Luhansk civil-military administration. In the course of the interview, a range of issues related to the sharp decline in the popularity of Tuka in Ukraine and the situation in the combat zone were discussed.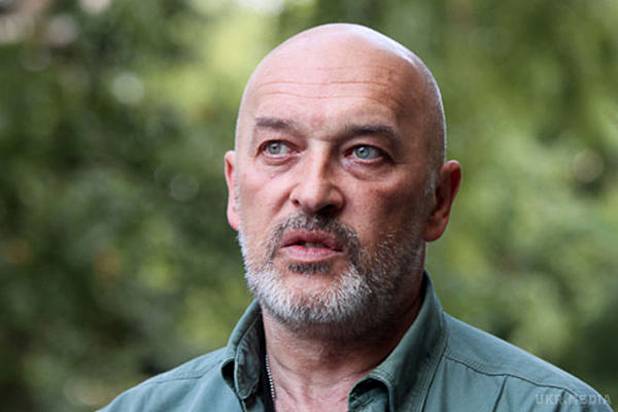 The popularity of Tuki in Ukraine abruptly declined due to the fact that he began, while in office, to say not what the Kiev authorities, but also the radicals, wanted to hear from him. He continues to express his position on Tuk today. In particular, the former "governor" answered the question about "the presence of Russian troops and Russian authorities in the Donbass".
Question of the journalist:
Legally, we cannot talk about the occupation of Donbass, because there are no Russian authorities there, I understand correctly?
Answer tuki:
Formally, yes. In addition, we cannot yet, despite all efforts, legally prove the presence of the regular Russian army in the Donbas. We can tear one hundred embroideries a day. But this is not a solution! These are absolutely purely emotional things. Only deputies can afford this, working on their electorate. Cheating on him. Manipulating them.
To reduce the filament of the topic, the conversation was eventually transferred to a favorite channel for ukroSMI with a question in the style of "when will the current owners of the Kremlin find themselves on the bench of the indicted tribunals in The Hague?"
Answer tuki:
Frankly, I believe that this may be some kind of posthumous process. Well, after all, Putin is far from being a kid. And these processes - they usually go on for years. The fact that some UN special forces will land in the Kremlin, arrest him and take him to court - I don't believe in such nonsense. Therefore, it seems to me that this will most likely be posthumous.