The presidents of the United States and the Russian Federation, Donald Trump and Vladimir Putin, during a meeting in Hamburg 40, discussed the "Moscow's interference" in the American elections, reports
RIA News
New York Times newspaper report.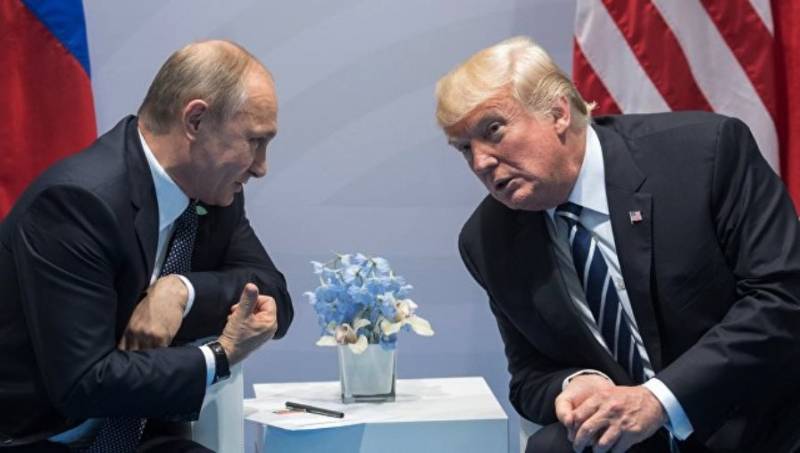 The unnamed White House official, referring to Secretary of State Tillerson, told the newspaper that "at times the situation was heating up, and Mr. Putin loudly demanded evidence from the president, who himself repeatedly questioned statements by US intelligence that Russia was trying to push the elections in favor of Trump."
According to the information, after the discussion, Trump proposed to move on to other issues, in particular, to discuss Syria.
Recall the leaders of the United States and the Russian Federation the first personal meeting on Friday on the "fields" of the G20 summit in Hamburg. According to Russian Foreign Minister Sergei Lavrov, "Trump said he heard clear statements by President Putin that ... the Russian leadership did not interfere (in the American elections), and he accepts these statements."
Vladimir Putin himself said yesterday that the US president "took note and agreed" with his statements that Moscow did not intervene in the elections.
Trump has not yet commented on the conversation with his Russian colleague. He limited himself to a phrase that she was "amazing."