Edition
DefenseNews
reports that the Israeli company Elbit Systems has begun work on the creation of the system IV (not to be confused with the Roman "four") - Iron Vision. The system promises to be unique in that it will allow the crew to carry out a circular review in the literal sense of "through" the body of the armored vehicle.
What is a system from an Israeli company? This is a set of helmets for the crew of an armored car (
tank
) with which displays, an accelerometer and external cameras are integrated. The cameras are located around the perimeter of the tank. The display is in front of the tanker's eyes as an option for visualization, which is used in helmets for new generation aircraft pilots.
The image from such cameras is displayed on the display, and a member of the tank crew gets the opportunity to change the viewing angle by turning the head, while tracking the situation "overboard". The Iron Vision system is designed in such a way that the tankman sees that part of the terrain, towards which his head is turned. It turns out that to review the tankers of Israeli tanks will have to constantly turn their heads, being inside the armored vehicle.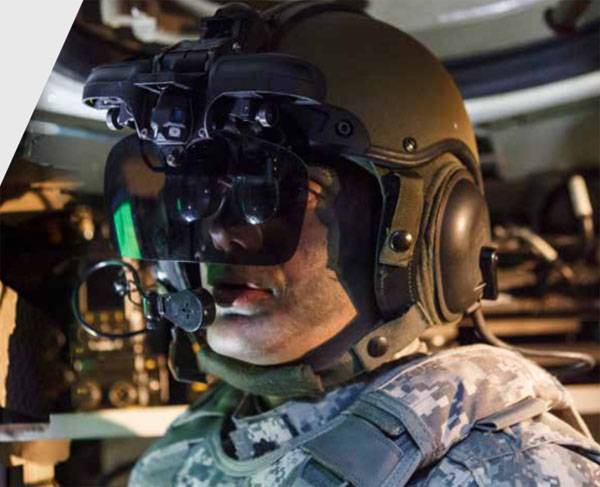 The report says that the system of "vision through metal" is being developed for Israeli tanks Merkava IV. The manufacturer claims that Iron Vision will begin to go through a serial installation procedure with the 2020 of the year.