The press service of the National Armor and Cavalry Museum reported that its exposition was replenished with a restored experimental
a tank
Abrams Tank Test Bed (TTB). Thirty years ago in the United States created a tank with an uninhabited combat module, but the project was closed at the stage of the finished prototype, reports
"Warspot"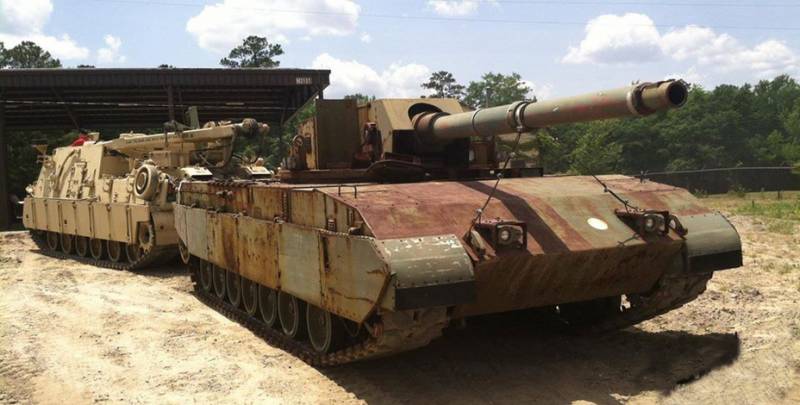 Abrams Tank Test Bed prototype before being sent for restoration
In 80, a program was launched in the United States, under which it was planned to create a number of promising models of equipment for ground forces. The tank, developed under this program, was supposed to be a replacement for combat vehicles M1 Abrams. It was assumed that the first production tanks of the new model would go to the troops around the middle of the 90-s, but after the collapse of the USSR, many programs to re-equip the American army were abandoned, and the Abrams TTB almost ready for serial production turned out to be "out of work".
The Abrams TTB prototype was equipped with a combat module with an uninhabited fighting compartment and a M256 smoothbore caliber 120 mm caliber. The crew (three people) was placed in front of the tank. The car contained 44 projectile, some of which were in the carousel loader.
Abrams Tank Test Bed prototype during testing
TTB prototype tests took place at the end of the 80s. Testing the experimental vehicle showed that the proposed concept has great promise and may be useful for creating new armored vehicles, but in 90-ies all the work on the M1 Abrams Block III project, in which the Abrams TTB prototype was created, was suspended and then stopped. It was decided to further develop the tanks along the path of improving the existing machines of the M1 Abrams family without any major structural changes.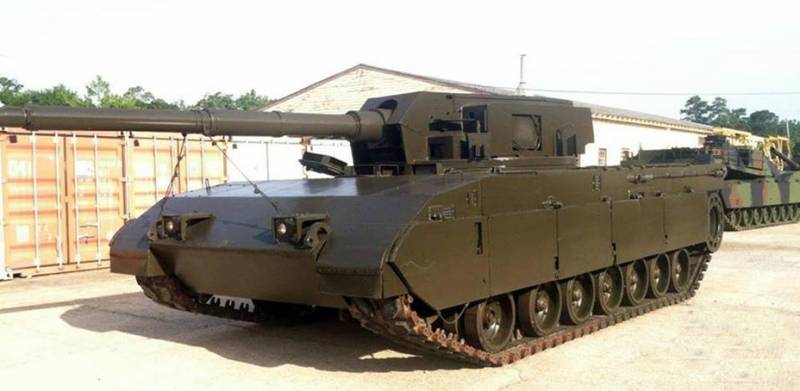 Restored Abrams Tank Test Bed at National Armor and Cavalry Museum Exposure
At the end of the test, the Abrams TTB prototype was mothballed, and later became part of the exposition of the National Armor and Cavalry Museum, located at the Fort Benning military base (Georgia). In 2015, the experimental machine was sent for restoration, and now it is again available to museum visitors.