In St. Petersburg, a bankruptcy procedure was launched for one of the enterprises that was planning to start work on behalf of UralVagonZavod. We are talking about the North-West Scientific and Technological Complex Company (SZNTK LLC), which itself filed documents for launching its own bankruptcy procedure this week. This is reported by the portal.
Fontanka.ru
.
It is known that the company, which is going to declare bankruptcy, services the engineering complexes and premises of TSNIIM - Central Research Institute of Materials VNIITransmash - All-Russian Research Institute of Transport Engineering, as well as VNITI - Research Institute for the Implementation of Scientific and Engineering Innovations.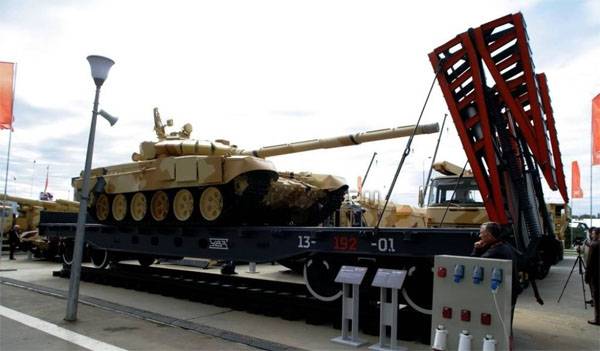 The idea of ​​combining the efforts of these research institutes in the interests of UralVagonZavod was announced by 4 a year ago. A single complex was to be located on the Revolution Highway. The initial budget of the project amounted to 13 billion rubles, then it was cut to 5 billion - based on new proposals. At 2017, the year was scheduled for completion of the move, and the company itself had to begin work on servicing the state defense order.
In the northern capital, on the basis of this project, a new battery factory was to appear, as well as an enterprise for the development of weapons for armored vehicles manufactured at UralVagonZavod facilities.
The St. Petersburg portal mentioned asserts that no complex was built on the Revolution Highway during this time, nor was there a relocation. At the same time, the project itself has the status of a strategic investment. The bankruptcy procedure, as reported by Fontanka, was launched on July 3.
On the
Online
SZNTK LLC does not have data on the commencement of bankruptcy proceedings to date.