According to "
Messenger of Mordovia
", Powerful drums delivered to the Syrian air force
Mi-24P helicopters
. Recently, one of these vehicles, which carried out bombardment of the positions of terrorists, was spotted in the skies over Daraa.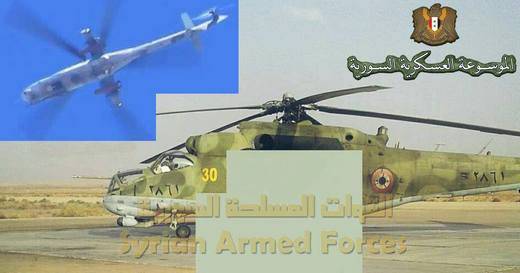 The equipment so far has the old XQUM number of the Russian VKS, along with the newly added number of the Syrian Air Force, 30.
This model is significantly superior to the old Mi-25 in service with government forces. The Mi-24P uses a twin 30-mm cannon, long-range Storm-B missiles and another arsenal of various unguided weapons.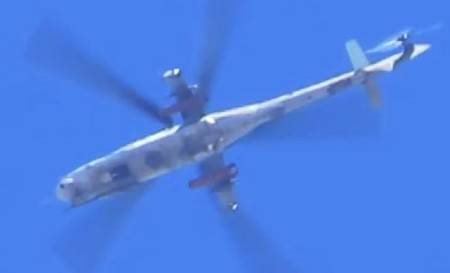 Prior to supplying the Mi-24P, the Syrian units were equipped with helicopters armed only with large-caliber machine guns and capable of using outdated versions of anti-tank guided missiles with a relatively short flight distance.
Mi-24P helicopters were mass-produced from April 1981 g. As shown by the actual use of the machine, in some cases the power of the GSH-30K was excessive, a 23 caliber gun would be quite sufficient for some operations. The helicopter was exported under the designation Mi-35P.