As long as the fairly lengthy investigation of the case, which received wide publicity as a "drunken boy case", continues, the experts express their views on the situation. In brief, we recall that in the Moscow region 31-year-old Olga Alisova on a Hyundai Solaris car hit a child (Alyosha Shimko) in the courtyard, where he was walking along with his grandfather.
Subsequently, the examination found that the boy's blood was supposedly high in alcohol. The published information caused a flurry of public indignation, as well as the comments of the person (Mikhail Kleymyonov) who signed such an expert opinion.
Moreover, the protection of Alisova argues that the 6-year-old child died not as a result of hitting the car, but "having received injuries incompatible with life either before or after contact with the car." Only this statement gives the most real cynicism.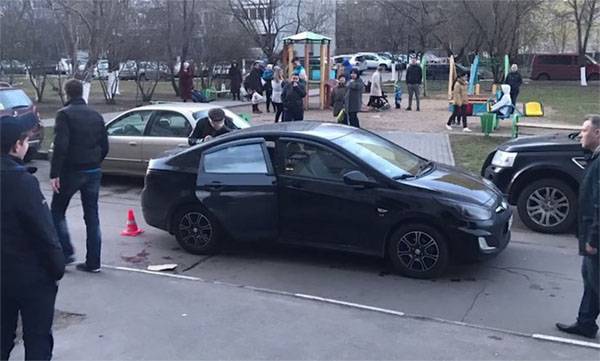 The family of the deceased boy says that the expert has committed an official forgery and a criminal case should be opened against him.
As a result, a comprehensive examination was conducted. It was carried out by the staff of the State Budgetary Health Institution "SME Bureau" of the Moscow Region and the ECC of the MGU Department for the Moscow Region. The examination confirmed that the blood on special tampons really belonged to Alesha Shimko, but did not confirm the content of alcohol in the blood. At the same time, it was stated that the task of determining the presence of alcohol in the blood was not set before the doctors for the simple reason that in this situation it does not affect the driver's fault, who had hit a child in the yard at high speed.
It should be noted that the investigation established: Olga Alisova did not even press the brake pedal before performing the collision. At the same time, surprisingly, no expert opinions on the state of Alisova herself are published on that day.
According to the father of the child, if alcohol was detected in the blood, it means that the substance could have been injected into the boy's liver before the examination. The Shimko family, and with it the whole of Russia, requires a transparent case management and punishment of the perpetrators, including those who carried out the forgery.