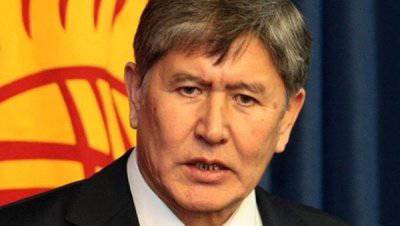 Unfortunately, in the modern world, attitudes toward Russia on the part of other states can be called for the most part, if not frankly negative, then cautious. Information wars that roll across the planet do their dirty deed. It is necessary to recognize that the Russian Federation does not always have the opportunity to resist the information battles unleashed by other countries. But it is information that can sometimes play a much greater role than the presence of a particular type of weapon in a state's army. Information is a powerful tool for shaping public opinion. Informational, or rather, misinformational flows can simply wash away any social, military, or economic gains. Subjective assessments paint the image of Russia in the West, as well as in the former post-Soviet space. And this image is not the one that could be spoken of as a real reflection of the existing processes in Russia.
Leaders of many states are now trying to be guided by information tools in their policies. A few years ago, mainly Western politicians resorted to the methods of informational "artillery preparation", but today many of our neighbors do not disdain with such tools. The example of Georgia, where everything connected with Russia is subjected to the most severe obstruction, is quite eloquent.
However, to date, a new tendency in interstate policy has emerged. The tendency of duality or outright adaptability: to get all the dividends from cooperation, and then to go "by other means". A new Kyrgyz president, Almazbek Atambayev, has become a "seer" of this kind of trend. He took up his high post in December of 2011, after having conducted a very effective election campaign, during which he expressed the need to continue cooperation with Russia. Such words could not please Moscow, but because the Russian authorities decided to de facto support Atambayev in his quest for the highest state post in Kyrgyzstan. Against the background of the statements of the clearly nationalistic nature of other presidential candidates for the Republic of Kyrgyzstan, it was Atambayev who seemed most worthy to be supported by the Russian Federation.
For natural reasons, Moscow associated with Almazbek Atambayev far-reaching plans in mutually beneficial cooperation. It seemed that after the "troubled" period of powerlessness, Kyrgyzstan's relations with Russia would once again become warm and friendly.
Let's not forget that the Russian military base is located on the territory of Kyrgyzstan, the loss of which is not at all included in the plans of the Kremlin. And this is an additional incentive to strengthen bilateral ties. And, like Atambaev, they began to open the doors of the Moscow offices, but the president of Kyrgyzstan unexpectedly decided to choose to go to Turkey as his first trip ... This caused some confusion among the Russian authorities, and many Kyrgyz, by the way, too. Well, here, as they say: I went - and I went ... They thought that now Atambayev would solve his old affairs, which need to be further discussed, and finally visit those who supported his rush in Russia. And Atambayev visited ... But he visited in such a way that the precipitate from his Moscow February trip still remains with Russian leaders. The Kyrgyz leader arrived, talked with the Russian authorities, shook hands with Medvedev and Putin, spoke about the indispensable friendship between the Kyrgyz and Russian peoples, and then gave an amazing interview to the radio station Ekho Moskvy and Kommersant.
Responding to questions from leading radio broadcasts, Almazbek Atambayev said that he had come to Russia, a quote, "knock out debts." The Kyrgyz president said that everyone in Russia was thinking about how Atambayev would come and start "begging for loans", and Atambayev, you know, came and showed everyone who Russia now has to deal with in Bishkek. It turns out that Almazbek Sharshenovich demanded that the Russian leadership pay the bills regarding the stay of the Russian military at the Kant base, and then also stated that after "getting rid" of the American military base at Manas at 2014, it might consider accommodation in his country and the Russian military. At the same time, Mr. Atambayev for some reason did not mention that Kyrgyzstan itself has an impressive debt to Russia, which, apparently, is not going to pay at all. But Atambayev made it clear that his country today is so self-sufficient that it will not take several years to go, as it will "catch up and overtake" such states as Denmark or Qatar without any external help.
These words alone cause a strange feeling that either Mr. Atambayev is completely devoid of a sense of reality, or he spoke these words under pressure. But if under pressure, then under whose? In the world, frankly, there are few state leaders who manage to bill both Russia and the United States at the same time. It seems that Almazbek Atambayev from such. On the one hand, this position of his should evoke unequivocal respect among the small but proud Kyrgyz people: they say, what our Almazbek is! But on the other hand - for such a position today you can get and "on the heading." Most of the Kyrgyz people themselves are clearly not eager for the next president to spoil relations with both Moscow and Washington. After all, the world has got used that it is necessary to choose friends: you can "be friends" with the USA against Russia, you can be "friends" with Russia against the USA, you can finally try to "be friends" with those and others, but that neither those nor others do not take into account, it is in today's conditions - not only as a rare pathology ...
Surprisingly, after his words, the Russian defense and foreign affairs agencies are trying to block Mr. Atambayev. They say that he simply confused the names of the bases and, speaking of the possible closure of the Russian military base, he did not mean the base number 999 in Kant, but something else. Like, re-read the agreement and make the right conclusion. Strange position - nothing to say.
Atambayev was also asked by journalists about the voting of the Kyrgyz delegation regarding the Syrian resolution. As we know, Russia, China and several other countries voted against the resolution, but Kyrgyzstan was not on the list. It turns out that the Kyrgyz leader supports the intervention of foreign states in the internal affairs of Syria, like any other state. Atambayev's answer finally dispelled all doubts about the fact that this person does not have the ability to answer for his actions, and there is no sense of reality at all. The President of Kyrgyzstan said that his delegation wanted, of course, to vote against, but then, you know, there was a certain malfunction in the UN voting system, and the delegate either pointed to the wrong button or did not vote at all ... This is the position: the debts came out, we will close the bases, but in general our hut is on the edge.
Upon returning to Bishkek, Atambayev apparently decided to increase the effect of his Moscow visit and said that, it turns out, the special services of Russia and Kazakhstan were actively working during the presidential campaign in Kyrgyzstan. According to him, they financed some "certain forces" and, thereby, interfered with the democratic choice of the Kyrgyz people. It turns out that Atambayev acted not only as a "beacon of Kyrgyz democracy", but also as a strict evaluator of the activities of foreign special services. If you believe the words of the Kyrgyz president, it turns out that the Russian and Kazakh security services can be simply dismissed on all four sides, because "their candidates" did not pass ... Who exactly was financed by Moscow and Astana, Almazbek Sharshenovich did not specify. He didn't even clarify why the Russian special services needed to finance other candidates, if Moscow made its stake on Atambayev. This is the informational battle that the new Kyrgyz leader spent, throwing grenades at everyone and everything ...
Now it is worth referring to why Atambayev preferred to make his first presidential visit to Ankara. Everything is very simple. It turns out that in Ankara, Atambayev had his own interests. After one of the presidential campaigns in Kyrgyzstan, he simply took out his capital there to escape from criminal prosecution at home. Even participation in the one that has already become
history
, Atambayev's presidential race in Kyrgyzstan is nothing other than an attempt to escape from the law. He simply received "immunity" from criminal prosecution, becoming a presidential candidate, and during that time he prepared himself a "withdrawal" to Turkey. After that, it becomes clear why Almazbek Sharshenovich allows himself such attacks to both Russia and the United States about the closure of military bases. The thing is that Atambayev continues to see his main patron in Ankara. But such patronage can be called very doubtful for the Kyrgyz president. Turkey itself without the support of the United States does not look convincing enough, and if Turkish military bases appear in Kyrgyzstan instead of American, then Washington clearly will not inspire a handshake with either Atambayev or Erdogan.
As a result, it should be said that such a double or even triple game of Mr. Atambayev obviously will not play a positive role for him. But after all, the new Kyrgyz leader can really click on the work of foreign special services, who already without him decide which military bases are destined to continue working on the territory of Kyrgyzstan, and which are not. Apparently, it now remains to wait for the results of the presidential campaign in our country to understand how Moscow is going to perceive its Kyrgyz "partner" after its great revelations in the media.