The press service of the President of the Russian Federation reports that Vladimir Putin signed a decree awarding the President of the People's Republic of China, Xi Jinping, the highest state award of the Russian Federation — the Order of St. Andrew the First Called. From the message:
The PRC Chairman is awarded for outstanding achievements in strengthening friendship and cooperation between the peoples of the Russian Federation and the People's Republic of China.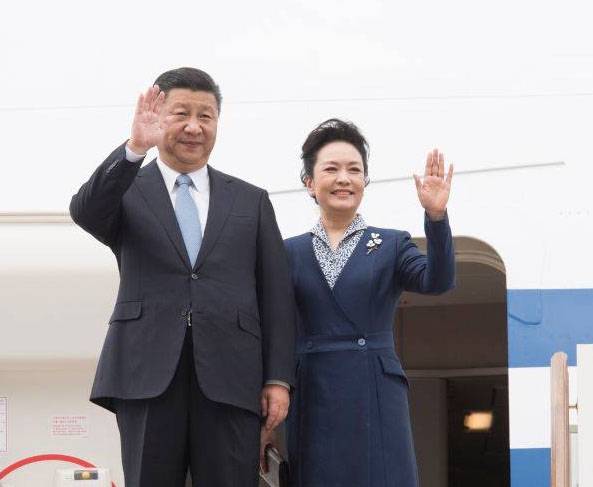 Recall that Xi Jinping with his wife and representatives of the Chinese delegation arrived in Russia on the eve of an official visit. One of the important topics for discussion is the development of the One Belt, One Way Initiative.
For reference: the Order of the Holy Apostle Andrew the First Called - the award restored in modern Russia (1998 year). Established by Peter I at the end of the XVII century. Under Peter, the Order was awarded to Hetman Mazepa, whom in 1708, the awards had to be stripped.
In the new time, the order from among the heads of foreign states was awarded to President Nursultan Nazarbayev of Kazakhstan in 1998 and Head of the Republic of Azerbaijan Heydar Aliyev in 2003.
In accordance with the statute of the Order, Xi Jinping will receive a star and the distinctive sign of the order. Also, the portrait of the PRC Chairman should now be exhibited at the Museum of Modern
history
along with portraits of other gentlemen of the highest state awards of Russia.
In China, the awarding of Vladimir Putin to Xi Jinping was called "excellent proof of the incredible level of trust for the benefit of two states." In social networks, Russian users reacted ambiguously to awarding the highest state award of the Russian Federation to the Chinese leader.