Israeli TAVOR rifles will soon be available in the 7,62 NATO caliber (.308 Win). The American division of the Israeli company IWI announced TAVOR 7 - a new assault rifle, reports
"Warspot"
with reference to thefirearmblog.com portal
TAVOR 7 is a new model in the line of assault rifles and submachine guns TAVOR, as well as the first of the "Tavor", made in caliber 7,62 × 51 mm. All previous models were available in 5,56 x 45 mm calibrations (5,45 x 39 mm), as well as 9 mm Luger and .300 AAC Blackout (7,62 × 35 mm).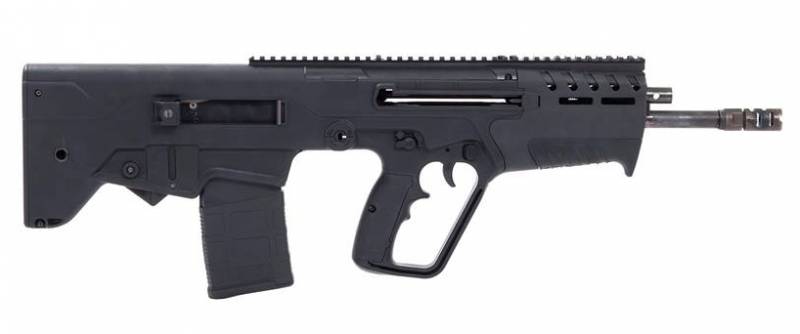 The mass of the new machine will be 3,9 kg, and its automation is built on the short stroke of the gas piston (it has four positions to adjust for different types of ammunition). The TAVOR 7 will be available with 16 and 18 inch barrels in three colors. In this case, the thread of the modification with a short barrel will be 1: 12, with a long one - 1: 10.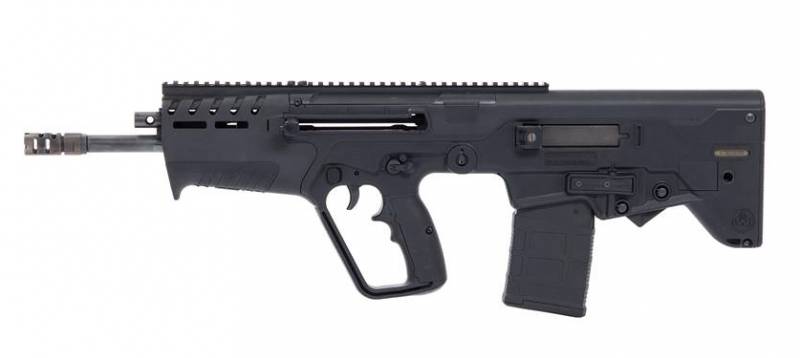 TAVOR 7 will be completely ambidextral (controls are duplicated and equally suitable for left-handers and right-handers). The rifle will come in retail with a magazine for 20 cartridges (with the possibility of limiting it to 10 depending on local laws). The first country where TAVOR 7 will be available for sale will be the United States - the implementation of the new model in the US market is scheduled to begin in January 2018, while the price for it has not yet been made public.