According to the online edition
News
", The construction of two unique cable laying companies of the 15310 project, laid out in January of 2015 in Zelenodolsk, has been conducted in the Crimea since the end of 2016 in the Zaliv plant located in Kerch and from 2014 of the Zelenodolsk shipbuilding plant. At present, the vessels "Volga" and "Vyatka" are in the shipyard's dry dock. Their delivery is expected in 2018 and 2019.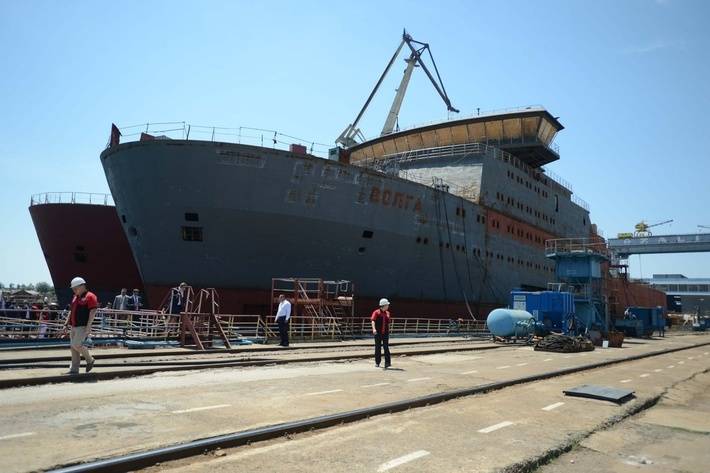 Given the size and displacement of these ships, it was decided to build them on the enterprise, which has direct access to the sea. Along the Volga, they would simply not pass.
- explained Sergei Rudenko, director of state defense order and military-technical cooperation of the Zelenodolsk plant named after AM Gorky.
The ships are said to be capable of laying the cable to a depth of tens of meters with increased accuracy, and, if necessary, lifting and repairing the lines already laid. They can perform work in conditions of storm, strong wind, rain and snow, in ice conditions. According to experts, the Russian Navy intends to use these ships to create
infrastructure in the Arctic
.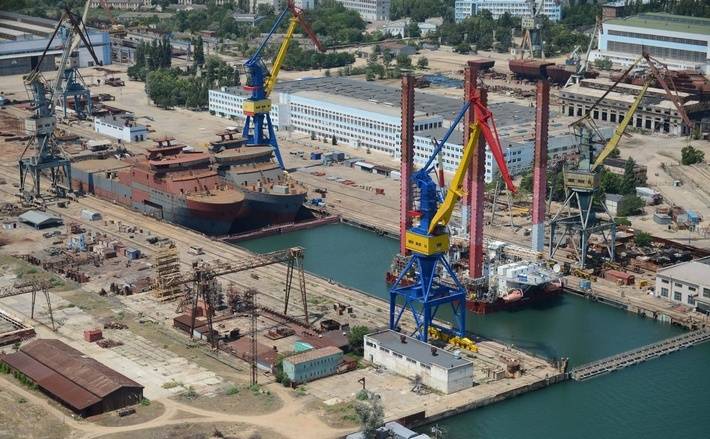 With a length of about 135 meters, the displacement of the vessel project 15310 is more than 10 thousand tons. The newest cable laying systems are icebreaking vessels. They belong to the fifth ice class, that is, they can walk independently in sparse annual Arctic ice with their thickness up to 0,8 meters in winter-spring navigation and up to one meter in summer-autumn. The on-board equipment of the Volga and Vyatka makes it possible to lay fiber optic cables, as well as other scuba equipment, within 50 days with an accuracy of a few centimeters.
"Volga" and "Vyatka" - one of the most "closed" ships in the Russian Navy
navy
. Very little is known about their construction and application plans. In the 1980s, this class of ships was built for the Navy of the Soviet Union in foreign shipyards. According to their characteristics, the project 15310 vessels are one of the best in the world in their class. Their closest western counterparts operate in ice with great restrictions and immediately stop cable laying during a storm. Whereas for the Volga and Vyatka the Arctic seas with storms are a normal working environment.
- specifies the military historian Dmitry Boltenkov.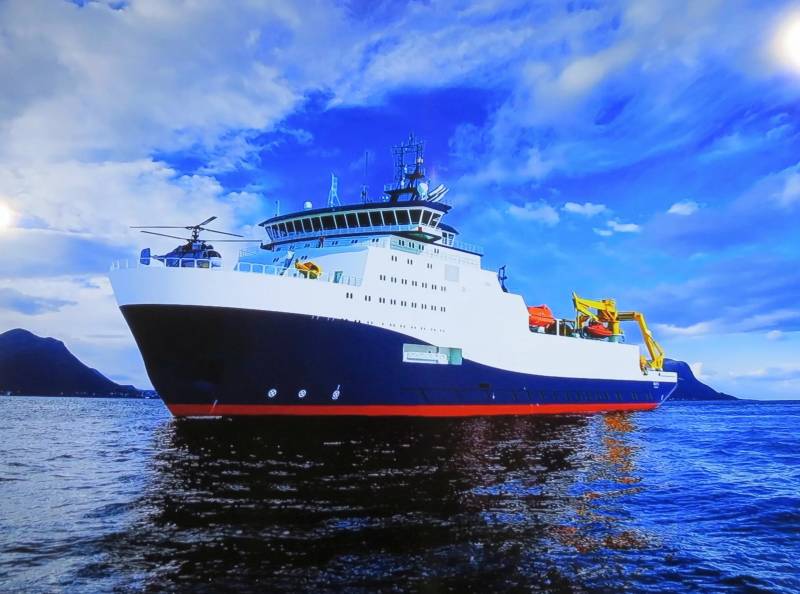 According to Dmitry Kornev, the chief editor of the Internet project Militaryrussia, the ships in question will have to lay thousands of miles of communication cables in the Arctic. They may also take part in the creation of a global marine tracking system. known under the code "Harmony".