In France, a real scandal erupted over the statement of President Emmanuel Macron about Syrian leader Bashar Assad. Obviously knocking out of the "general channel" of the person who is recently called "Hollande No. XXUMX", Macron unexpectedly for many in France announced that he did not consider Assad's resignation as president of the SAR condition, which would certainly contribute to resolving the Syrian conflict.
A few days ago, Emmanuel Macron said that "he sees no one who could become the legitimate successor of Bashar al-Assad as Syrian president." In addition, Macron called Assad "an enemy of the Syrian people, but not an enemy of the French people."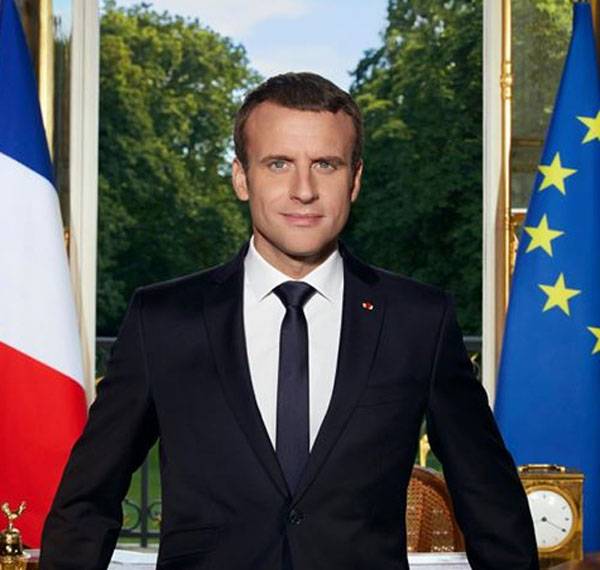 French media and representatives of the so-called public, after such words of Macron, accused the French president of "legitimizing the Assad regime, which had shed much blood in Syria." It is noteworthy that in unison with individual French social activists, those who are called the "Syrian intelligentsia in exile" began talking. These are individuals who primarily support writing the most nightmarish fakes about the Syrian government and the Syrian army, thereby covering the actions of representatives of international terrorist cells in Syria itself.
The "agreed" opinion of the French and Syrian opponents publishes
Liberation
- in the form of a letter to Macron.
From the material:
You (Macron) make a big mistake (...) It weakens the position of France in the international arena. It also does not contribute to the fight against terrorism. You put France in the position of an accomplice of the Assad regime, on whose account many crimes against your people.
Now it will be interesting to observe the reaction of Macron, who is actually being driven into a corner, making it clear that the new president of France cannot have his own point of view, just as his predecessor had not.