Today, reports are coming from Kiev that military equipment is being transferred to the building of the Verkhovna Rada from the early morning. The information is confirmed by Andrey Nitsoy, director of the Ukrainian center for strategic development. From his post on Facebook:
Armored vehicles drove into the courtyard of the Verkhovna Rada of Ukraine. 07.10 a.m., July 3, 2017. What are we preparing for? Can boast of exhibition samples of the Oboronprom achievements? Or push through the Russification laws on language and education? Or is Bankovaya preparing some kind of "surprise"?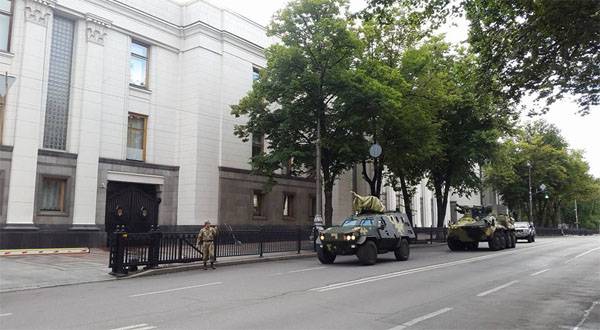 After a while, other Internet users said that it was precisely the exhibition of the "latest achievements" of Ukoboronprom, which, remarkably, was decided to be arranged in the courtyard of the Verkhovna Rada of Ukraine - on the day of the start of the seminar under the auspices of NATO.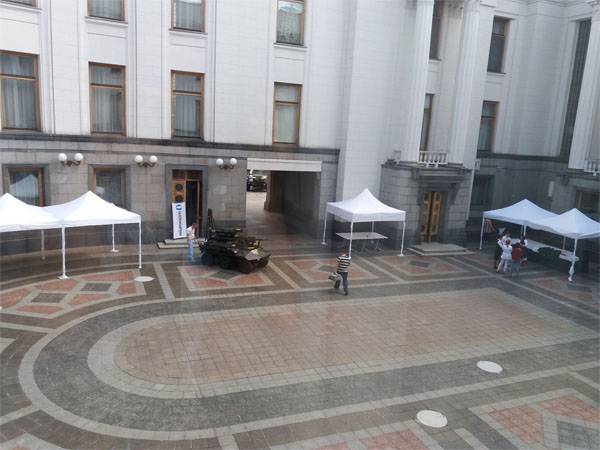 Against this background, the head of the Verkhovna Rada Andriy Parubiy said that "the number of supporters of Ukraine's entry into NATO is growing from year to year." According to Parubiy, "today 50% of Ukrainians are in favor of joining." Parubiy:
And this indicator is extremely important and testifies to an increased understanding of the role of NATO in our country.
Apparently, the opinion of 50% of Ukrainians who are against joining NATO is no longer important for Kiev ...