The Foreign Ministry of Ukraine is actively working to study the possibilities to complicate the entry of Russians into the territory of the republic, including the option of entering / leaving with biometric passports, reports
Interfax
.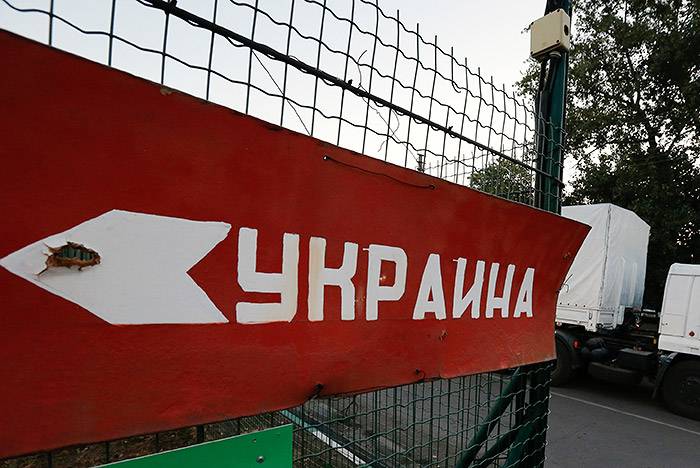 The work began, the Foreign Ministry, attracting experts and civil society, discusses this not only at the state, governmental level. This is one of the options ... The decision on this issue has not yet been made, and we have a lot of tools, each of them has a right for the future. We will proceed from the real tasks that are set before the Foreign Ministry and the special services, the leadership of the state,
said the director of the political department of the Ukrainian Foreign Ministry, Aleksey Makeev.
According to him, one of the options could be "restricting the entry of certain categories of citizens of Russia", which will be determined in the process of interaction with the special services.
Other options include the introduction of a visa regime or entry on biometric passports. Not excluded a complete ban on entry into Ukraine from the territory of Russia.
In the end, an absolute ban can be imposed if, from a national security point of view, there is such a need,
stated makeev.
Later he explained to the Interfax-Ukraine agency that changing the order of entry / exit of persons into the territory of the country falls within the competence of the government. "The very procedure for traveling by citizens is regulated by an intergovernmental agreement, and accordingly it is in the government's authority to change the agreement currently in place," the Foreign Ministry spokesman added.
Previously, the idea to introduce entry into Ukraine for citizens of the Russian Federation on biometric passports was supported by the Secretary of the National Security and Defense Council Oleksandr Turchynov and First Vice-Speaker of the Parliament Irina Gerashchenko.