According to the blog
bmpd
with reference to
defense ministry
Slovakia, 26 of June of the current year, the first two American multi-purpose helicopters were delivered to the European Republic
Sikorsky UH-60M Black Hawk
.
Their assembly was carried out in Germany, where they came from the United States. Machines are supposed to equip the helicopter wing of them. Colonel-General Jan Ambrus (Vrtuľníkové krídlo generálplukovníka Jána Ambruša), stationed in Prešov.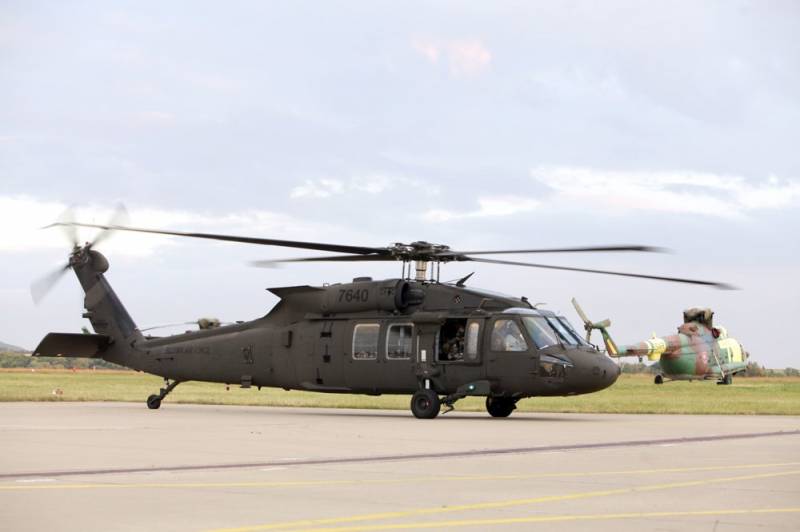 UH-60M Slovak Air Force
The contract for the supply of 9 UH-60M was concluded in 2015 year. Its cost was 261 million. The remaining 2 helicopters are expected in 2018 year, another 5 - in 2019 year. The agreement provides for technical support and training of Slovak personnel. In this case, the shipment of cars is carried out without weapons
American cars are designed to replace the 9 of the Soviet-built 17-1988 Mi-1989 of the Soviet era that were transferred during the partition of Czechoslovakia. Until recently, they were the only helicopters of the Slovak armed forces.
As previously mentioned, the option of purchasing the 9 light multipurpose Bell 429 helicopters equipped with 24-hour electronic optical systems WESCAM MX-10 with the expected cost of shipping to 150 million is also being considered.