According to "
Messenger of Mordovia
", During a visit to the Russian air base Khmeimim in Syria, President Bashar Assad of the country and Chief of the General Staff of the Armed Forces of Russia, Army General Valery Gerasimov, held on June 27, was noticed a new modification
BTR-D
.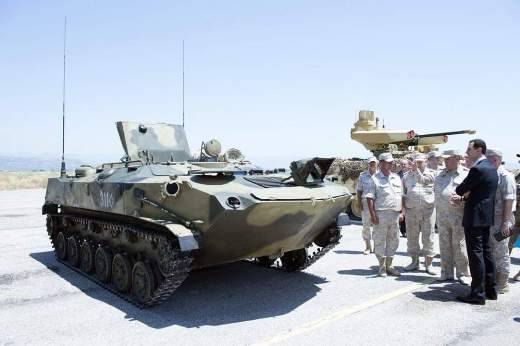 Initially, a version was put forward that this technique is a new version of a command and staff vehicle with an automated troop control system (ACCS), which could confirm the presence of two antennas.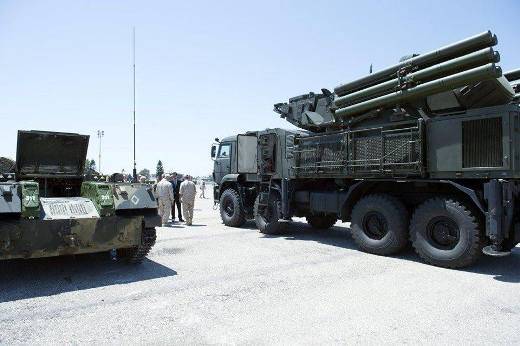 Subsequently, it was established that the upgraded modification of the BTR-ZD "Skrechet", which is equipped with man-portable air defense systems (PZRK), was captured. It is possible that the machine in question is equipped with MANPADS of the new generation "Verba", since they came primarily to the landing forces.
Two antennas are evidence that the armored personnel carrier, like the modernization of the BMD-2-KU airborne combat vehicles, is integrated into the automated system of troop control in the tactical link Flight-K.
It is possible that this model arrived in Syria for testing purposes in combat conditions.