The Russian side is offering the Egyptian military department to buy communications equipment and locations for Mistral, as well as a number of other systems.
Interfax
With reference to the representative of the Federal Service for Military-Technical Cooperation Maria Vorobyeva.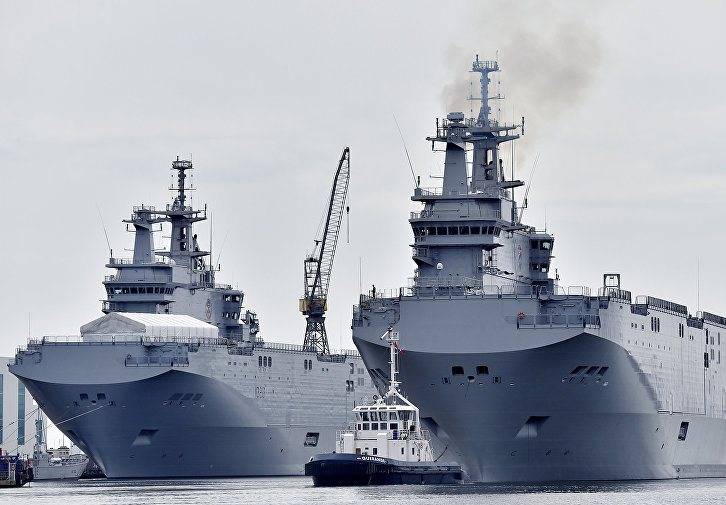 Negotiations on the supply of equipment for the Egyptian helicopter carriers "Mistral" are conducted separately from the negotiations on the helicopter subject,
clarified Vorobyov.
The proposals of the Russian side to equip ships, including means of location, communications and other ship systems and complexes, have been transferred to the Egyptian side and are being reviewed by partners,
A spokesperson said.
"At the same time," Vorobyeva noted, "on the subject of Ka-52K attack deck helicopters, Russia became the winner in the announced tender. Commercial negotiations are ongoing at the moment. "