The head of the DPR, Alexander Zakharchenko, said he did not see an opportunity for the return of Donbass to the control of Ukraine, since all the "bridges were burned," reports
RIA News
.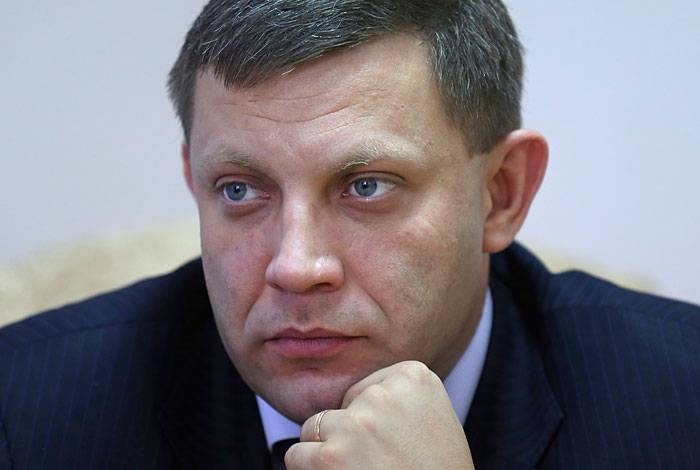 In the foreseeable future I do not see an opportunity to enter there. And for whom (President of Ukraine Petro) Poroshenko change? To Turchinov, Parubiy, Avakova (Secretary of the National Security and Defense Council Alexander Turchinov, Speaker of the Rada Andrei Paruby, Interior Minister Arsen Avakov)? At least one candidate name, with whom to speak there?
said the head of the Donetsk Republic in the course of a direct line with the residents of Donbass, answering the question whether the return of Donbass to Ukraine is possible with a change of power in Kiev.
Zakharchenko added: "We will talk with Ukraine only in a single position - we will sign intergovernmental agreements with it, we have independence from it".
According to him, the "point of no return" has long been passed.
And it's not that the bridges were burned, they were actually blown up, drowned in rivers of blood ... We passed our point of no return. Those atrocities that Ukraine has done and is doing so far do not fit into any common sense,
added the head of the republic.
He also noted that the Ukrainian Armed Forces did not fully comply with any of the ceasefire regimes declared in the Donbas.
Earlier, the contact group agreed in Minsk on the beginning of another truce "along the entire contact line during the harvest period, from June 24 to August 31". However, the parties have already accused each other of the ongoing shelling.
Although they say the next one, the "grain truce", how many of those truces were there? None of them was a truce
said Zakharchenko.
He also believes that nothing good can come of the residents of Donbass from the upcoming presidential elections in Ukraine.
We have a full-fledged civil war, so any political change in Ukraine does not threaten us with anything good. But all threats must be met with a high head,
added the head of the DNI.