Germany is ready to open a new, positive chapter in relations with Russia,
RIA News
Statement by German Foreign Minister Sigmar Gabriel.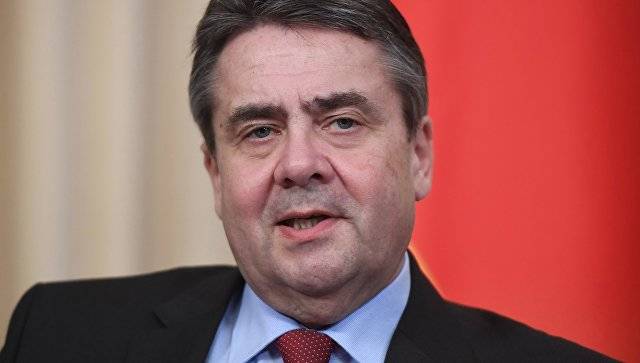 We want to open a new, positive chapter in
stories
our relationship
said the minister at the Russian-German Conference of partner cities.
He noted that relations between countries are determined not only at the state, but also at the civil level.
For example, there is a conflict in Syria and in Ukraine, we have a different view of it, but we see friendship between people, between society ... We have difficulties from the point of view of political views, but we should not refuse to cooperate between societies of countries, because most of the difficulties in the political direction, but it is more important to establish better relations at the civil level,
said Gabriel.
According to him, countries need understanding between their peoples.
Only dialogue can increase the level of trust between countries, we need more trust at the level of municipal authorities, enterprises,
noted the head of the German department.
As for the presence of NATO in the Baltic countries near the Russian border, as mentioned by Mr. Lavrov, we have essentially different opinions, but we have to discuss them,
he noted.
According to the minister, "4,5 thousands of NATO soldiers in the Baltic countries do not represent the potential for aggression against Russia."