In the international naval salon IMDS-2017, which 28 will open in St. Petersburg on June, 49 foreign companies will take part, reports
TASS
a message from the deputy director of the Federal Service for Military-Technical Cooperation (FSMTC), Alexei Frolkin.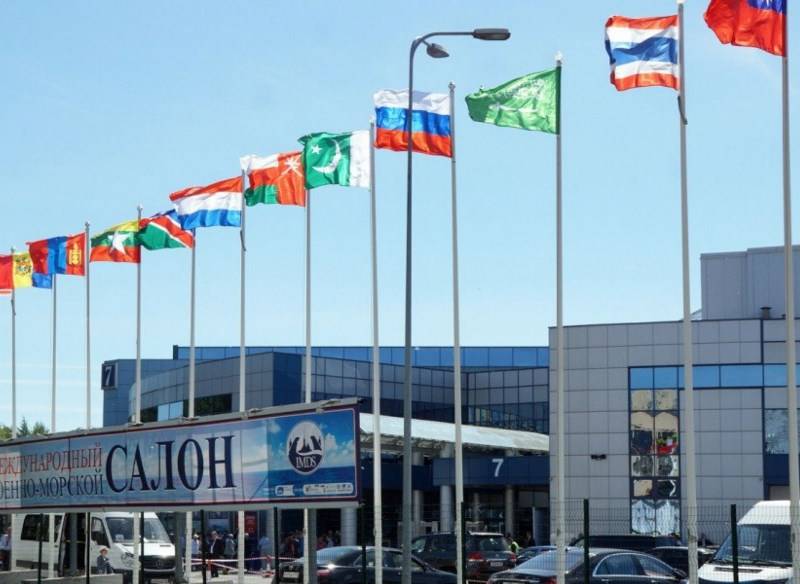 Foreign companies currently 49, total participants - 400,
Frolkin told reporters, adding that "firms from Australia, Argentina, Germany, Spain, Italy, the Netherlands, France, Switzerland are expected to participate."
As the head of the United Shipbuilding Corporation Alexei Rakhmanov noted, "basically, of course, foreigners are in the segment of equipment suppliers. All that we can use for the construction of ships. "
According to him, the stand of the corporation "this year is unprecedentedly large, shipbuilders will present the 43 layout of various ships." In addition, "traditionally, it will be possible to see life-size warships at the quay walls of the marine station," said the head of the company.
Earlier, Vladimir Kozhin, Assistant to the President of Russia for Military-Technical Cooperation, clarified that the "21 full-scale model in the water area of ​​the sea terminal" would be presented. He also said that during the exhibition it is planned to sign a number of agreements, which are currently in a high degree of readiness.