A Western expert made an amazing conclusion: the global autocracies use Russian "recipes" to oppose democratic changes. These same global autocrats identify "foreign agents" and strengthen control over the Internet.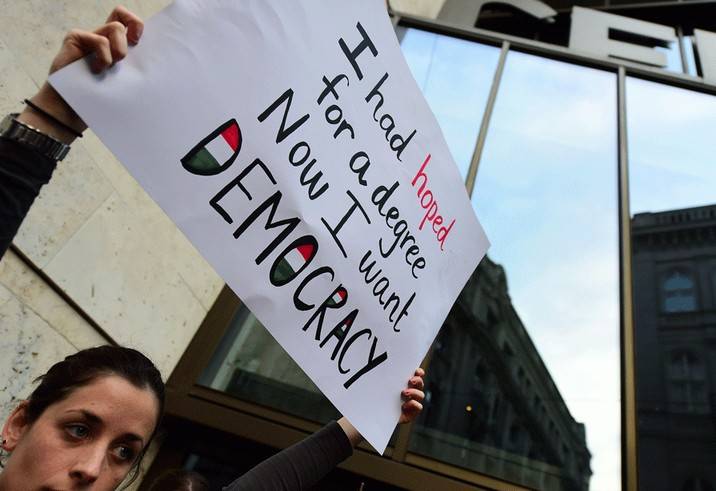 Photo: A. Kisbenedek / AFP / Getty Images (fragment, screenshot)
Arch Paddington in a magazine talks on this topic.
"The American Interest"
. Mr. Paddington is a scientist, a specialist in the field of democracy research at Freedom House, the author of The Destruction of Democracy: Strategies, Goals, and Methods of Modern Autocrats.
The recent adoption of the law on "foreign agents" in Hungary is presented to the author as a "disturbing reminder" that global autocracies suppress the activity of civil society. The goal of the Victor Orban law is to neutralize NGOs and think tanks as sources of independent thought about democratic renewal. The fact that the EU state adopted a law, modeled on the model of Russian legislation, Paddington does not approve. Such a law only "makes things worse."
According to the author, authoritarian regimes everywhere sought to neutralize precisely those institutions that serve as key tools for democratic transformations. Civil society is one element of freedom, and the Internet is another. And it is precisely these freedoms, according to many experts, that are being destroyed as a result of political repression in those parts of the world that "were circumvented by the democratic revolutions of the end of 20 century". Vladimir Putin, Xi Jinping and other leaders are now demonstrating "an impressive ability to suppress, regulate and co-opt these institutions."
For example, in China, the authorities have achieved great success in suppressing network materials, which can lead to any broad form of online protests, and even collective actions in real life. In addition to state control, "the Chinese regime has deployed entire armies of paid and voluntary commentators," which flood social networks with pro-government notes, affect online discussions, attack those who make anti-government statements. Russia rejected the almost total control system invented by Beijing. Instead, in Russia, "sites are closed or online commentators are punished who cross some of the red lines." Both the Chinese and Russian methods led to interference by the opposition, which seeks to become more active and join forces through the network.
When suppressing democratic institutions, a number of problems appear, the expert believes. Rejecting economic diversity, Russia ensured the impossibility of reaching the first level of development. "Obsessive Internet censorship in China" pushed the younger generation of neighboring Asian societies away from the country, not to mention China's youth. Authoritarian powers, however, are "willing to tolerate" such costs, because oppositional ideas and pluralism threaten the existence of autocratic leaders.
So, the author made a curious
historical
conclusion: that autocrat who suppresses the freedoms of civil society and pursues a free Internet, runs the risk of stalling the development of the country and dooming the home economy to a backlog. Lack of freedom leads to stagnation, but the latter is necessary for autocratic leaders to maintain power.
Observed and commented on Oleg Chuvakin
- especially for topwar.ru