The Pentagon acknowledged that hypersonic gliding aircraft, which are developing the Russian Federation and the People's Republic of China, represent a "complex goal" for missile defense systems, reports
RIA News
The Bloomberg news agency quoting a report by the US military intelligence services.
Hypersonic gliding aircraft - maneuverable devices that fly at supersonic speeds (five or more times faster than the speed of sound) and keep most of the flight lower than the average ballistic missile
- says the report of the Intelligence Center of the Air Force and Space Forces (National Air and Space Intelligence Center) and the Defense Intelligence Ballistic Missile Analysis Committee, which was made available to the agency before publication.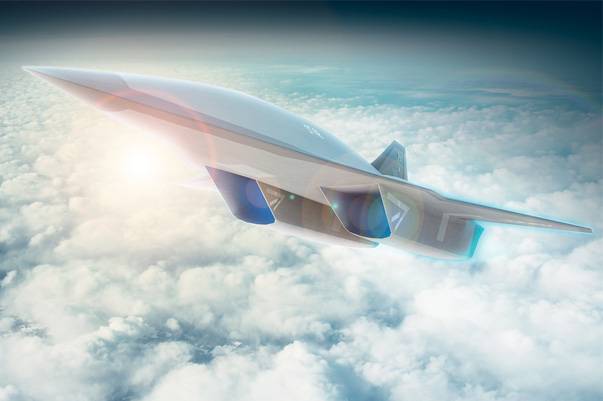 The combination of high speed, maneuverability and relatively low altitude makes them a challenging target for missile defense systems.
- the document says.
In its report, the military intelligence services predict that Russia will retain the greatest power of the strategic missile forces among foreign countries, the agency said. In addition, military intelligence services believe that "China still has the most active and diverse ballistic missile development program in the world," and Iran will soon be able to deploy intercontinental ballistic missiles.
In general, according to the Pentagon, technologies for the development of ballistic and cruise missiles in different countries of the world, from North Korea and Iran, to Russia and China are progressing, and therefore the potential threat to the United States increases.
Last December, the Washington Free Beacon reported that the Pentagon would soon have to develop an effective anti-missile program that could cope with new high-tech threats, in particular hypersonic missiles that Russia and China are developing. According to the publication, currently the US missile defense programs, including those intended to intercept long-range and short-range missiles, have been designed to strike ballistic missiles moving along a predictable trajectory. Missiles that fly at high speed — several times faster than the speed of sound — and changing course, cannot be tracked and shot down by current US missile defense systems.