According to the blog
dambiev
China has launched a catamaran ship of maritime intelligence and surveillance.
According to unofficial estimates, it is intended to provide submarine sonar reconnaissance in the interests of the PLA Navy's anti-submarine defense missions.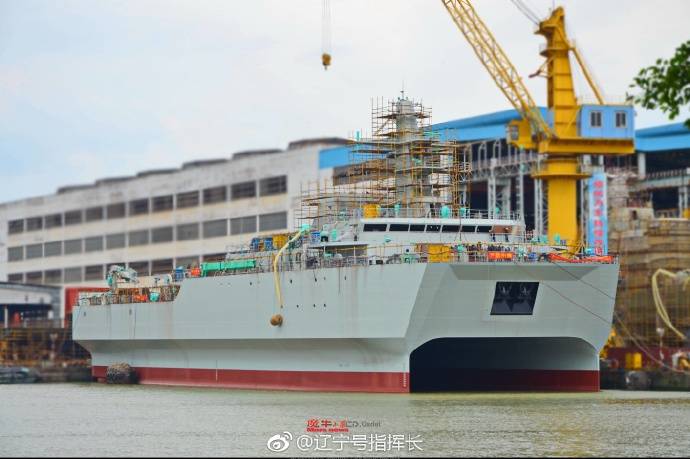 Displacement is 5000 tons. Vessel representing a catamaran with a small area of ​​the existing waterline
Swath
, tows an antenna array of underwater noise-finding devices for collecting primary acoustic information, performs its primary processing and transmits the received data via satellite to coast stations for further processing and evaluation. The design of the vessel helps to reduce pitching at low speeds under adverse weather conditions.