Levada Center
publishes the results of a survey in which Russians were asked to name the most prominent figures of all times and peoples. The survey was conducted in 137 locations in Russia and covered 1,6 by thousands of Russians between the ages of 18.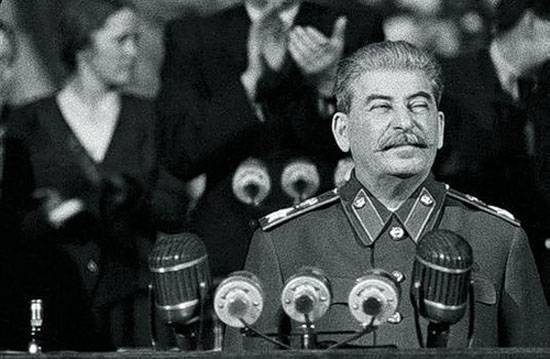 The survey results are as follows:
fifth
position is occupied by Peter I with the result 29% of votes;
on
fourth
line Vladimir Lenin - 32%;
third
position for Alexander Pushkin - 34%;
a similar result, 34%, for the current President of the Russian Federation Vladimir Putin;
first
The respondents gave the place to Joseph Stalin, his result is 38%.
The result is superior to 100%, as suggested by the multiple answer.
Interfax
reminds that in a similar survey of the "Levada-center" 5-year-old "Joseph Stalin celebrated the" victory "also, with a little big result - 42%. The most interesting thing is that, on the whole, the first five preferences have not changed: the same names and surnames. The difference is in the distribution of places and percentages. So, Vladimir Putin in 2012 had a 4-place with the result of 22% of votes polled by the Levada Center.
Places from 6 to 10 in the most recent survey were taken by Yuri Gagarin, Leo Tolstoy, Georgy Zhukov, Catherine II and Mikhail Lermontov. From foreign figures such figures as Albert Einstein, Napoleon Bonaparte, Isaac Newton are named.