Russia will continue to supply the US with the RD-180 rocket engines, since this does not contradict the national interests.
RIA News
Statement by Vice President Dmitry Rogozin.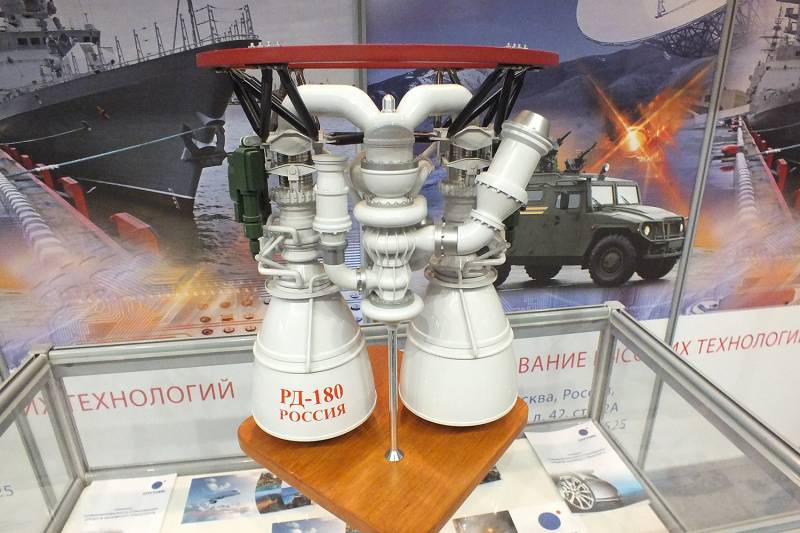 Answering the reporter's question about Western sanctions, he pointed out the pragmatic approach of the Americans in obtaining space technologies from Russia.
We could now, for example, cut off the supply of RD-180 jet engines for American missiles. We discussed this issue, I will not hide, I gathered our experts several times. Thought - why?
Rogozin said in an interview with the agency.
According to him, the refusal to supply rocket engines in the United States would only lead to financial losses for Russia.
We will lose money, let them fly on our engines, especially since they are old ... It is 1994 of the year, we have already created a new engine for a long time, and they all fly on it,
added deputy prime minister.
At the same time, he stressed that the RD-180 is "a reliable, very good rocket engine".
The agency recalls that at the beginning of May, Pentagon deputy head Bob Wright told Congress that the United States was on schedule to abandon the RD-180 Russian rocket engines.
Earlier, Congress ordered the US Department of Defense to abandon Russian engines for the 2019 year. At the same time, the congressmen do not exclude the extension of this term, if it is not possible to create its own engines.
According to the Director General of the United Rocket and Space Corporation Yuri Vlasov, deliveries may continue until the 2024-2025 year.