Israeli intelligence agencies have published data on the amount of Iran's financing of some Middle Eastern groups. He voiced the data contained in the report, Major-General of Military Intelligence of Israel Gertsi Halevi. Speaking to the participants of the security conference, the intelligence agency general said that Tehran is financing Hezbollah (* banned in the Russian Federation) and Hamas for a total of 125 million dollars a year.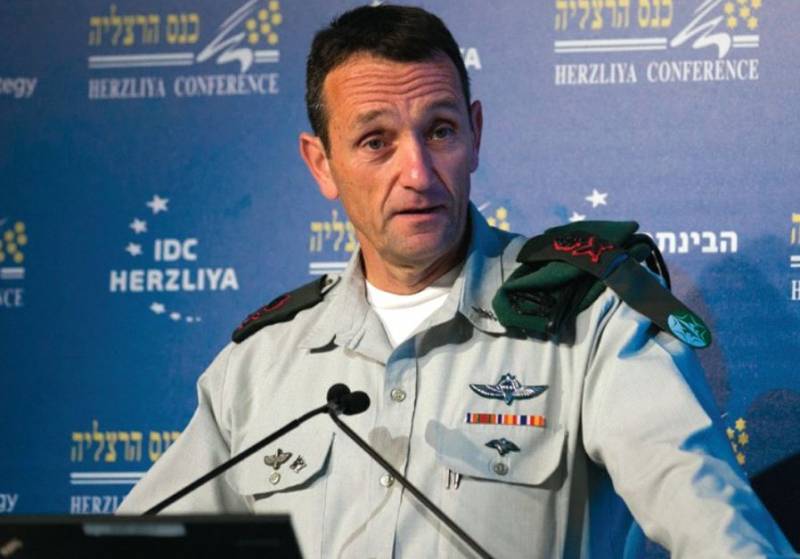 At the same time, Halevi said that Hamas consciously exacerbates the situation in the Gaza Strip, "helping to ensure that people in Gaza have problems with electricity and building materials." This, according to the Israeli general, is exposed as the result of Israeli actions, which, according to Halevi, is not true. The fact that Israel is actually blocking the Gaza Strip, Halevi did not voice at the conference. however, he noted that the problems arising in the Sector are an internal matter of the forces fighting for power there (Fatah and Hamas).
Commented in his report, the Israeli intelligence general and Hezbollah (*) actions in Syria, supported by Iran. According to him, Israel cannot afford to ignore the strengthening positions of this group.
And speaking at the same conference, the ex-representative of the Israeli defense circles noted that in the current situation Israel could not rely on the security options proposed by the US (probably talking about de-escalation zones in Syria) and "should independently solve tasks related to its own security."