On the eve of Ukraine, the deputy of the Verkhovna Rada proposed a "ingenious" way out of the situation in which it is necessary to fulfill obligations to the IMF. Recall that one of the requirements of the IMF in the provision of credit tranches is to freeze the existing level of social payments and raise the retirement age. People's Deputy from Petro Poroshenko's Bloc Alexei Mushak spoke in favor of conducting a very peculiar pension reform, which could well be called "the final solution of the issue of pensioners."
The initiative of the deputy of the Parliament of Ukraine Mushak is to abolish the pension in Ukraine altogether. According to Mushak, in today's difficult economic conditions it is necessary to "send everyone who can do it to work".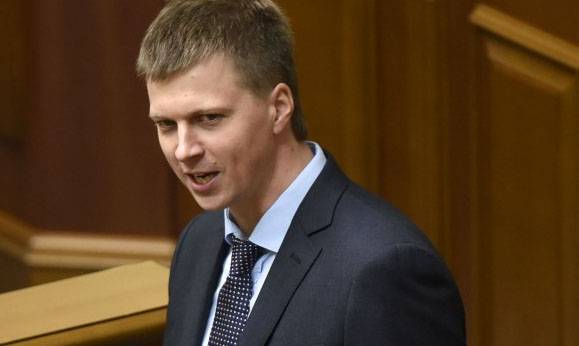 Nardep I LIE:
This is the Ukrainian know-how. All funds should be directed to economic growth. At the moment, the Pension Fund, in fact, threatens the stability of the entire financial system of the country: its deficit has reached almost 140 billion UAH, which is equivalent to $ 5,4 billion. And in a couple of years the situation would really change for the better. Obviously, even with an increase in pensions, children still need to help their parents in order for them to live, and parents must work somewhere in parallel. Because of this, schools, hospitals, roads, etc., are underpaid. For example, in Asia. Cancellation of pensions in exchange for economic growth.
So you are already there in the Parliament: Ukraine - is it Europe or Asia?
After that, Mushak tried to interpret his own words, saying that he meant the abolition of pensions for those who are 30-35 years old, "in the future."
Against this background, the next draft pension reform was submitted to the Cabinet of Ministers, which, according to sources, implies an increase in the retirement age in Ukraine from 2019. It is planned to introduce "know-how" after the presidential election 2019 year.