During the ongoing international aerospace show in Le Bourget (France), the Danish company Terma received confirmation of the possibility (from American Marvin Engineering) to supply certain components within the next few years as part of the F-35 program. It is known that a memorandum has been concluded between the companies, suggesting that Terma will participate in the implementation of the program. Stated that the Danish manufacturers have offered the lowest cost of services among other competitors.
Detailed reports on the conclusion of the memorandum between the American and Danish companies indicate that Terma offers services for the production of pylons for ground-to-air missiles, composite panels, as well as electronic equipment for radars.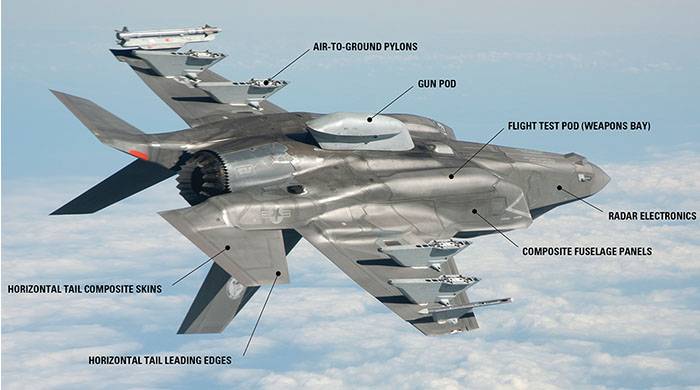 It should be noted that Terma is included in the list of implementers of the F-35 program from the time when the F-35 themselves existed except in the ideological version - from the 2003 of the year.
From the report of the Executive Director of the company Terma Jens Maalo:
The agreement we signed today is convincing evidence of Terma's current and future participation in the F-35 program, and this shows how cooperation can benefit Terma, the entire Danish industry and the F-35 program as a whole.
For reference: "Terma" is a Danish company that specializes in creating products for the aerospace industry (and not only). The company employs about 1,3 thousand employees. Terma positions itself as a strategically important supplier for the F-35 LIGHTNING II program.
It is known that the Danish company has supplied products for F-35 aircraft in the amount of approximately 180 million dollars. The total amount of orders for a Danish manufacturer from US companies participating in the program is about 300 million dollars. The press service of the company says that the conclusion of a new contract implies the creation of at least 200 American aircraft of the fifth generation per year, starting with 2020. The exit to this production value and is going to help the American Lockheed Martin Danish "Terma".