In the United States, tests of the SM-3 Block IIA interceptor missile model failed, the newspaper writes.
Defense News
. Test run was carried out near the Hawaiian Islands. The destroyer "John Paul Jones", equipped with combat information and control system "Aegis", was able to detect the training target, take on the escort and fire. However, the missile did not hit the target. A medium-range ballistic missile was launched from a US missile range on the island of Kauai, Hawaii.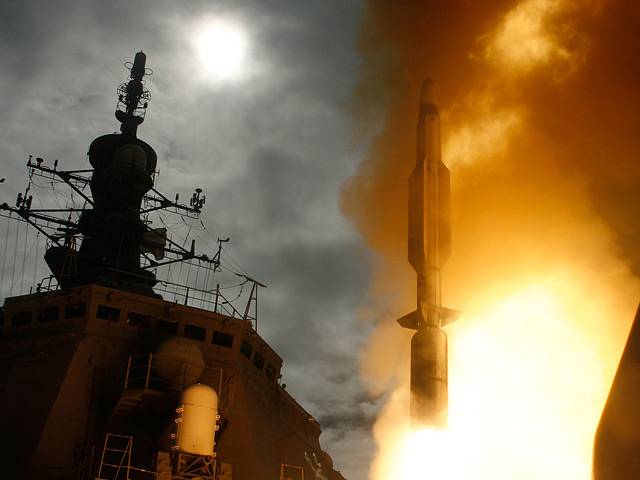 These are just the second tests of the new version of SM-3. The first were held in February and ended with a successful interception. According to the creators, the company Raytheon, armed with Block IIA are going to put in 2018 year. It can equip both the ship and the ground launcher. SM-3 will have to destroy ballistic missiles with a range from 3 to 5 thousands of kilometers.
Read more about the SM-3 antimissiles can be found in
material
"Military Review"