Specialists of the Kalashnikov concern carry out factory flight tests of aerial reconnaissance drone and surveillance ZALA 421-16Е5, equipped with an internal combustion engine (ICE), reports
TASS
message of the press service of the company.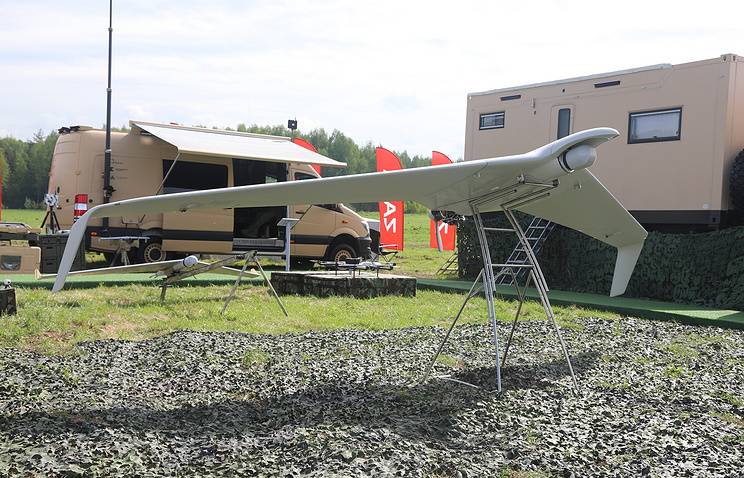 Equipping an internal combustion engine has led to an increase in the duration of the UAV's flight, which ranges from 12 to 15 hours. Also, the use of internal combustion engines led to an increase in the mass of the device up to 30 kg, which allowed the use of various payloads weighing up to 5 kg,
says release.
According to the information, "combined imager and video camera with the possibility of increasing the image" are used as the payload. In addition, the "laser range finder or laser designator" can be mounted on the drone, as well as (inside the fuselage) - "an aerial photographic device or electronic warfare equipment".
According to the press service, the flight tests of the device will be completed before the end of the year, after which the ZALA 421-16Е5 will be ready for sale.
The company explained that, as a rule, Kalashnikov drones are equipped with pushing electric motors, which have enough charge from 2-x to 7 flight hours, depending on the modification and weight of the car.