Speaking to his supporters in Iowa, US President Donald Trump announced one of the directions of his struggle as head of state. This direction for many of the audience was very unexpected. According to Trump, "he will make efforts to fight the tyranny of communism."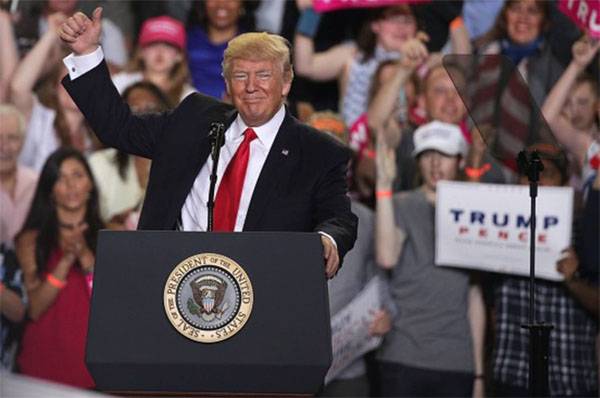 Further statements clarified, in connection with which the American president made such a statement. It turned out that by the "tyranny of communism" Trump understands the political system in Cuba, in respect of which the United States introduces the next restrictive measures, in effect canceling the "Obama thaw".
Trump:
The fact is that the deal with Cuba is bad. It is one-sided. We will seek a better deal.
Next, Trump switched to criticism of his predecessor (translation
RIA News
):
This is "wonderful": Obama made a deal with Cuba, where thousands of people are in jails, made a deal with Iran. And after that they say that Trump is a terrible person. This is incredible.
The fact that in the United States themselves are in prison
hundreds of thousands
Trump didn't spread to people, many of whom were imprisoned for frankly political reasons.
During his meeting with supporters in Iowa, Trump said why he led the United States out of the Paris Climate Agreement. According to him, participation in this agreement would lead to "the elimination of millions of jobs in the US, while China would not have done anything in this direction (to protect the environment), retaining all of its production."
Further, Trump noted that all the most important bills for the United States are still ahead.