Afghan authorities have begun to develop a new plan to counter the Taliban (the movement is banned in the Russian Federation), the Pentagon's annual report "Improving Stability and Security in Afghanistan," which is sent to the US Congress, said.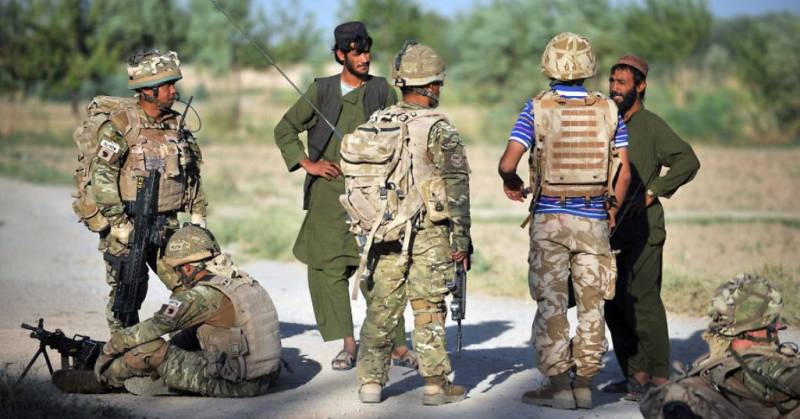 President (Afghanistan Ashraf) Ghani commissioned the development of a four-year action plan to seize the initiative in combating rebel and terrorist movements, as well as to strengthen and reorganize security institutions and the Afghan Armed Forces. The roadmap (as the Ghani plan is called in the Pentagon) is still at an early stage of development, but the special importance that the leadership of Afghanistan attaches to it makes it one of the most significant planning programs since the authorities of the republic assumed full responsibility for security in the country,
приводит
TASS
excerpt from the report.
According to the authors of the document, Kabul, in particular, plans to "change the structure, increase the combat effectiveness of the Afghan security forces and almost double the contingent of special services of the republic, increase the effectiveness of the military command, build the potential of the Air Force and ground forces and counteract corruption in the government." Thus, "the conditions for carrying out offensive operations," including "large-scale offensive operations in the 2019 year," should be created in the Afghan armed forces.
The Pentagon also emphasized that Pakistan continues to provide shelter to the Taliban. "Attacks in Afghanistan related to Pakistani armed groups spoil Afghan-Pakistani relations. Rebel groups, including the Taliban and Haqqani networks, continue to use shelters in Pakistan, "the report said.
The agency recalls that recently, Donald Trump has given Pentagon chief James Mattis the authority to determine the required number of US troops in Afghanistan. Now there are about 8,4 thousand US troops.