The special operations forces of the Armed Forces of Ukraine expressed their interest in the high-precision Z-10 rifle, which can be used to perform the broadest tactical tasks.
It is reported
Defence Blog
with reference to the representative of the company Gunsmith that produces this rifle.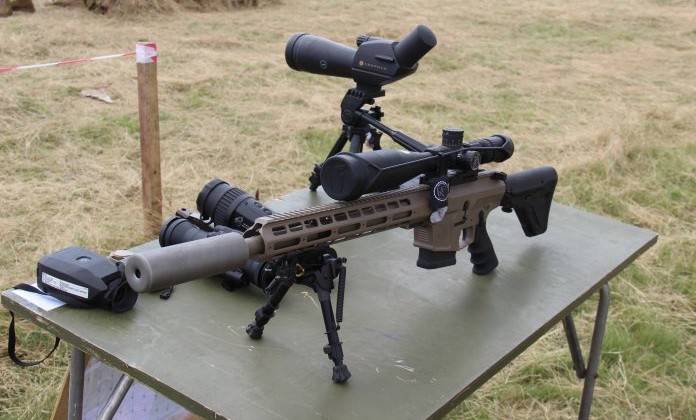 The Z-10 is a semi-automatic rifle developed on the basis of the AK-10 platform of the .308Win caliber with the Direct Impingement (DI) system. Z-10 rifle has the ability to conduct intense fire at different distances, which is ideal for special operations.
The Z-10 rifle, capable of hitting targets at a range of 1200-1500 m. The maximum effective range of the rifle is about 800 m. The standard model has a caliber .308 Win / 7.62x51-mm and weight 5 kg. Accuracy of shooting is about 0,75-1,25 MOA (data taken from Ukrainian sources)
High-precision rifles Z-10 are produced in Ukraine by the private company Gunsmith. This company was founded in 2004 year for the production of rifles for sporting purposes, hunting, as well as for self-defense.