The all-army stage of the Sea Cup-2017 competition has started in St. Petersburg, in which more than 200
naval
professionals, transfers
Interfax
the press service of the Ministry of Defense.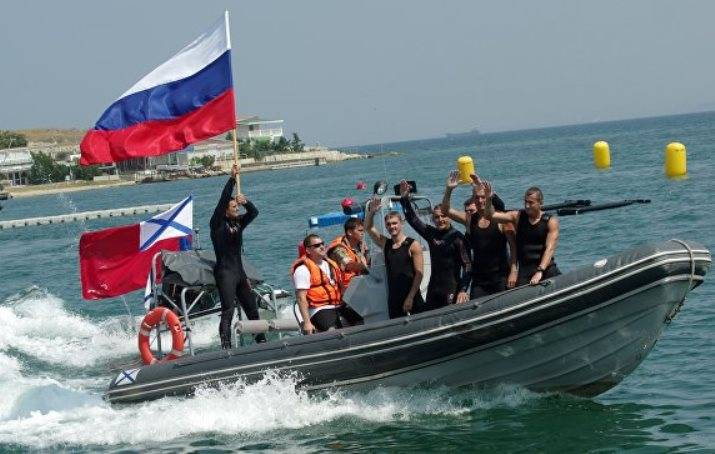 Archive photo
"The All-Army Stage of the Sea Cup-2017 competition started in St. Petersburg, the results of which will determine the best crew of the ship, the best ship commander, the best commander of the ship's warhead and the best ship combat crew," the release said.
It is reported that "more than 200 naval sailors and about 40 naval crews of the Northern, Pacific, Black Sea, Baltic fleets and the Caspian flotilla arrived in the sea capital of Russia to participate in the competition."
The naval competition "Sea Cup-2017" is not only a tool to increase the spirit of competition, but an important event that allows you to work out your professional skills to automatism. This is very similar to the teachings in which there is also an element of healthy ambitions - to show the best results,
said at the opening of the competition, Deputy Commander of the Navy Alexander Fedotenkov.
The press service clarified that the competition will be held at the training base of the Military Institute of Additional Professional Education of the Military Training and Scientific Center of the Navy until June 24.
Contestants will compete in the 38 nominations determined by the contest program. The most intense promises to be nominations in competitions for the best ship calculation "Main command post of the ship - Combat information post - Navigator" ("GKP - BIP - SHTURMAN"), for the best calculation on how to enter the torpedo attack. The commanders of the ships, their assistants, as well as the commanders of the combat units of the ships have to prove who is the best. And the main test will be the International stage of the "Sea Cup-2017" competition in the Caspian Sea. It will be held in the framework of "Armi-2017",
the head of the competition was told by Viktor Kochemazov, head of the competition for the training of the Russian Navy.